Pieter Pohl, founder of Innovation Films and marketing manager of CMD Entertainment Africa, sheds some light on the latest movies.
THE CASE FOR CHRIST — IN CINEMAS NOW!
THE CASE FOR CHRIST — a movie that shows the life of Lee Strobel and how he did everything in his power to prove that there is no God. Within his quest to prove God doesn't exist, he experienced the love of God and found Jesus to be real and that changed his life for the good.
For more info visit www.cmdafrica.com
FAITH AFFIRMING MOVIES NOW ON DVD!
STREAMS IN THE DESERT: PART 2
Movie trailer & more info: https://www.youtube.com/watch?v=JzHhjCf2Yp8
ALL AGES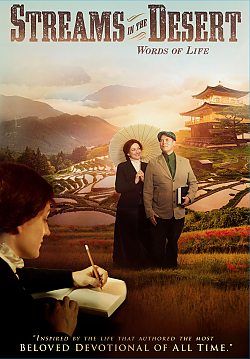 Synopsis:
After Lettie arrives in Chicago from a cross-country train ride, a local newspaper reporter asks to interview her to talk about her beloved devotional, Streams in the Desert, and her lifelong devotion to missions. As Lettie shares about her missionary work in the Orient with her husband Charles, she reflects on how their big goals to reach every person in Japan are interrupted when Charles becomes ill and the two are forced to return home. During the decline of her husband's health, Lettie begins writing a journal, as the Lord gives her and Charles encouragement from the Bible and the library of books they had collected through their work. Little did they know that the journal would become the most beloved Christian devotional of all time, and their missionary work would continue to this day in more than 50 countries on six continents.
Dove Review:
Streams in the Desert Vol. 2: Words of Life is a powerful film that gives the history behind the popular devotional book, which turns 90 years old this year. It was first published in 1925. The book is written by Mrs Charles Cowman (Lettie). The movie chronicles their life together, as the elderly Lettie Cowman speaks with a reporter named David James and shares insights and words of wisdom as well.
Here we see a couple that was deeply devoted to one another and the storms and tests of life they endured due to Charles' health issues revolving around his bad heart. Lettie shares her lessons of life, gleaned from years of experience, including how she waited on God and how she and her husband recognised at least one encouragement everyday from God. Watching this film may inspire you! We are pleased to award it our "Faith-Friendly" Seal for all ages, although it is not intended for young children. — www.dove.org
SUNDAY BLOCKBUSTER
(Sunday July 2 2017: MNET 101 20:05)
BRIDGET JONES'S BABY
Movie trailer: https://www.youtube.com/watch?v=zQkOY5H5d2g
16SL
S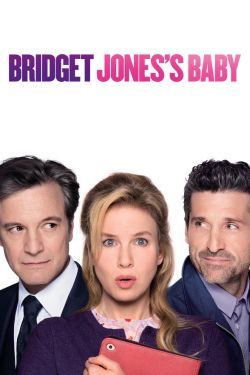 ynopsis:
Bridget Jones's Baby, the long-awaited third instalment in a series of romantic misadventures involving a British single woman, shows Bridget, now 43, having to figure out which of two men fathered her preborn child. Renee Zellweger gives an appealing performance, but Bridget Jones's Baby has a strong romantic, pagan worldview with lots of strong foul language and politically correct, immoral elements supporting homosexuality and excusing pre-marital sex and adultery, mitigated slightly by a pro-life message and a church wedding at the end.
Movieguide Review:
Bridget Jones's Baby continues the comic saga of a single woman in London. Now 43, Bridget decides to have one more youthful fling when her best friend takes her to a wild rock music festival and encourages her to go to bed with the first man she meets. That man is Jack, a dashingly handsome American businessman. A couple days later, Bridget runs into her old flame, Mark, who tells her he's divorcing his wife. Bridget seduces Mark and ends up pregnant, but she can't tell who the father is. This sets off a competition between Jack and Mark to prove himself the better father.
Bridget Jones's Baby has much foul language and many lewd, though comical, references. There's also brief nudity in a couple scenes. However, Renee Zellweger gives an appealing performance as Bridget, especially in the cleaner, more positive moments. Sadly, though, the movie also has strong politically correct, pro-homosexual content. This content adds nothing to the movie. Ultimately, the endorsement of promiscuity, homosexual behaviour and adultery in Bridget Jones's Baby, coupled with the crude content, is decidedly excessive and unacceptable. — www.movieguide.org