Pieter Pohl, founder of Innovation Films and marketing manager of CMD Entertainment Africa, sheds some light on the latest movies.
UPCOMING MOVIE RELEASE
THE CASE FOR CHRIST – IN CINEMAS ON 15 JUNE!
THE CASE FOR CHRIST – a movie that shows the life of Lee Strobel and how he did everything in his power to prove that there is no God. Within his quest to prove God don't exist, he experienced the love of God and found Jesus to be real and that changed his life for the good.
For more info visit www.cmdafrica.com
FAITH AFFIRMING MOVIES NOW AT CINEMAS!
AN ENCOUNTER WITH THE MESSIAH
MOVIE TRAILER & MORE INFO: https://www.youtube.com/watch?v=zhqcEVO8E9g
7-9 PG V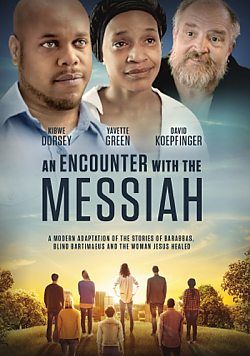 Synopsis:
A modern-day adaptation of the stories of Barabbas, Blind Bartimaeus and The Woman with the issue of blood. This film focuses on healing and life changing power of Jesus.
Dove Review:
An Encounter with the Messiah is a modern-day inspirational story about Jesus. It features three missions that originated in the bible, namely the narrative of Blind Bartimaeus (called "Bart" in the film), the woman with the issue of blood, and Jesus' interactions with Barabbas.
In the film, Jesus dresses in modern-day clothes. Jesus brings the light to Bart, the woman he cures, and Barabbas. In this film, when the woman touches Jesus' pant leg, he wants to know who touched him, and, just as in the bible, he says that the virtue went from him.
In this version, Barabbas has a pregnant girlfriend, and he goes to a liquor store to rob it, and Barabbas and his friend are shot. Barabbas winds up in prison. Jesus, wrongfully in jail, takes Barabbas' place so he might go free. Bartimaeus shares the good news of Jesus healing him after he was begging.
This modern version of three gospel stories is dramatic and inspiring. We are pleased to award it our "Faith-Friendly" Seal for ages 12-plus. This modernized version of the gospel stories can be used as a tool to evangelise and touch lives. – www.dove.org
SUNDAY BLOCKBUSTER
(Sun 28 MAY '17: MNET 101 20:05)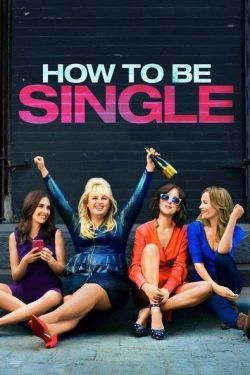 Synopsis:
How to be Single is a comedy about four young women in New York City trying to manage relationships and love. Despite some funny, entertaining moments, How to be Single skips around too much, has too many characters and contains a humanist worldview, lots of foul language and much vulgar humour.
Movieguide Review:
How to be Single is a comedy about four young women trying to manage relationships and love. Alice has been in a relationship with Josh for years but feels she doesn't know herself. She wants to explore herself and be independent. After moving to New York, Alice meets Robin, a young, fun loving girl. At one popular bar, they meet the owner, Tom.
Tom sees Lucy, another single lady, at his bar. Lucy's there solely to use the Internet to set up dates. When Alice and Robin come home late, they meet Alice's sister who's spent her whole life focusing on her job. How to be Single has too many characters and subplots. Also, the movie skips months ahead for no reason.
How to be Single has a strong humanist worldview. The ultimate message is to love yourself, think of yourself and don't worry about others. It's much like Sex in the City, with free sex, no commitment and no consequences. Despite some funny, entertaining moments, How to be Single mostly contains vulgar humour, lots of foul language and some substance abuse. – www.movieguide.org