Pieter Pohl, founder of Innovation Films and marketing manager of CMD Entertainment Africa, sheds some light on the latest movies.
The Case For Christ: Songs Inspired By the Original Motion Picture — CD Now Available!
The Case For Christ: Songs Inspired By the Original Motion Picture — Features 11 Brand New Exclusive Songs. Featured From NewSpring Worship, Lakewood, Seacoast Worship, New Hope Oahu, G12 and many more. Now available at CUM Books, Musica, takealot.com and other leading retailers.
For more info visit www.cmdafrica.com
FAITH AFFIRMING MOVIES NOW ON DVD!
WAYWARD: THE PRODIGAL SON
Movie trailer & more info: https://www.cmdafrica.com/wayward
13PG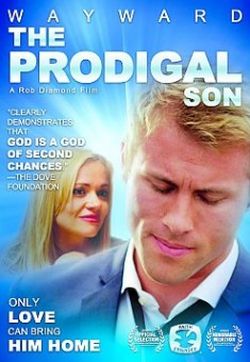 Synopsis:
Prone to wander, Tyler McMillan had it all but never appreciated how good he had it. Always living in the shadow of his over-achieving brother, Tyler asks for his inheritance and gets his wish. He almost loses everything, including his life, while his father keeps tabs on him from a distance, hiding a secret of his own. Although he finds help to get back on his feet, Tyler doubts he can ever return home or find forgiveness, and his time is running out. Can a child stray so far, a father's love can't save him?
Dove Review:
Wayward: The Prodigal Son does a terrific job telling a modern prodigal son story. The acting is solid, with Landon Henneman playing Tyler McMillan, the prodigal who has a gambling problem and leaves home only to worsen his lot in life. He takes his inheritance early, $500 000 worth, and heads to Las Vegas where he is soon robbed and then winds up getting deep in debt with a death threat hanging over his head. Tyler's older brother, Will (excellently played by Blake Webb), is hard on Tyler as he runs the family business and expects more from his brother. Their dad, Robert (Rob Diamond), loves them both and encourages Will to be more patient with his wayward brother. Rob Diamond is superb as the compassionate and patient father. Viewers will truly believe that he would do anything to get his son back home, safe and sound.
Another prodigal in the story is Annabelle, played by Crystal Udy, a prostitute in Las Vegas who had a Christian upbringing and whose loving father waits at home for her return as well. Annabelle and Tyler's lives intertwine in interesting ways. The movie plainly shows the gambling, drinking, and rebellious living of Tyler, but the ending is priceless. We are most happy to award this film our "Faith-Friendly" Seal for ages twelve plus. The movie clearly demonstrates that God is a God of second chances. — www.dove.org
SUNDAY BLOCKBUSTER
(Sunday September 10 2017: MNET 101 20:05)
SUICIDE SQUAD
Movie trailer: https://www.youtube.com/watch?v=CmRih_VtVAs
13VL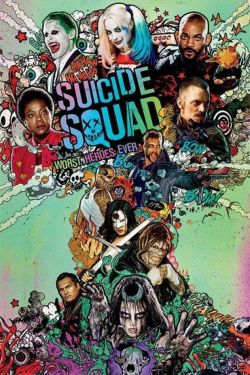 Dove Summary:
A secret government agency recruits imprisoned supervillains to execute dangerous black ops missions in exchange for clemency.
Dove Review:
Suicide Squad is the comic-book version of The Dirty Dozen. A group of criminals with superior, or even supernatural, abilities are released from prison to execute a dangerous mission, which is to put an end to supernatural villains whose aim is to take over the world. In exchange, the group is awarded promises for reduced sentences, and in Deadshot's case, a chance to see his daughter, the one person in life that he loves.
Viola Davis plays Amanda Waller, the head of the operation, and she is one tough cookie. In one of the movie's many violent scenes, she shoots several of her own crew, explaining they were not at a high enough level to see what they had seen. The film includes Jared Leto as the Joker. The Suicide Squad includes Captain Boomerang (Jai Courtney); Jay Hernandez as Diablo, who got into trouble for taking the term "firebug" to the extreme; Killer Croc (Adewale Akinnuoye-Agbaje); Harley Quinn (Margot Robbie); and Deadshot (Will Smith). Others on the team face such vicious enemies as The Enchantress (Cara Delevingne), a witch, who uses her black magic while possessing the body of June Moone.
The film contains some funny lines and even a bit of romance but becomes tedious with the over-saturation of violence, which is non-stop. Although the film doesn't include very much blood in comparison with the amount of violence, the constant scenes of violence are over the top. It includes shootings, people killed, cop cars that are riddled with bullets, fires and explosions, helicopters crashing, fights and punching. It gets old — and very quickly. Due to the strong language and excessive violence, we are unable to award the movie our Dove Seal. — www.dove.org