Originally published in CBN News
In response to President Donald Trump's decision to pull US troops out of Syria, Israeli Prime Minister Benjamin Netanyahu is vowing to extend support for the Kurdish people, who have played a pivotal role in defeating ISIS.
Israel strongly condemns the Turkish invasion of the Kurdish areas in Syria and warns against the ethnic cleansing of the Kurds by Turkey and its proxies.
Israel is prepared to extend humanitarian assistance to the gallant Kurdish people.

— Benjamin Netanyahu (@netanyahu) October 10, 2019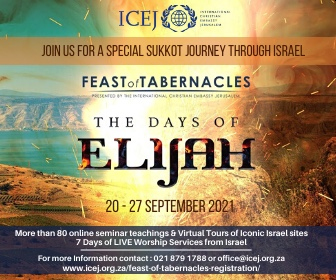 Click to register
Netanyahu joins a bevy of evangelical leaders in America who have rebuked Trump for pulling armed forces out of northern Syria, arguing the US presence in the region kept bad actors in Turkey at bay.
Turkish invasion kicks off with bloodshed for US allies and Christian minority in Syria
Originally published in CBN News
The carnage has begun in northern Syria: More than 100 dead including civilians. The Syrian Democratic Forces (SDF), led by the Kurdish People's Protection Units (YPG), and Syriac Christians of Northeast Syria, have issued a desperate plea to President Donald Trump: establish a no-fly zone over northeast Syria or expect a tremendous massacre.The Turkish Defense Military said its jets and artillery had struck 181 Kurdish targets so far. President Recep Tayyip Erdogan said that so far, 109 "terrorists" were killed in the offensive, a reference to the US-allied Syrian Kurdish fighters
Tens of thousands of Christians live on the northern border of Syria near Turkey. Thousands have fled for their lives since the invasion began Wednesday evening.
In addition, Rep Dan Crenshaw (R-Texas) — among others — called out the White House after Trump defended his decision, claiming it fulfilled his campaign promise to get the country out of "endless wars."
"Our presence there was not meant to engage in endless wars," Crenshaw wrote in response. "It was there to deter further warfare."
The great irony of the "no more endless wars" camp's argument is that removing our small and cost-effective force from Northern Syria is causing more war, not less.

Our presence there was not meant to engage in endless wars, it was there to deter further warfare.

— Dan Crenshaw (@DanCrenshawTX) October 10, 2019
The 2017 winner of the Miss Iraq beauty pageant, Sarah Idan, commended the Israeli prime minister for promising to "extend humanitarian assistance to the gallant Kurdish people."
"And people wonder why I stand with Israel," Idan wrote. "[I] heard many countries say 'they condemn,' but not a single one said they will extend assistance to [the Kurds]."
And people wonder why I stand with Israel… heard many countries say "they condemn" but not a single one said they will extend assistance to #Kurds https://t.co/xsPEgpXlRD

— Sarai (Sarah Idan) Miss Iraq (@RealSarahIdan) October 10, 2019