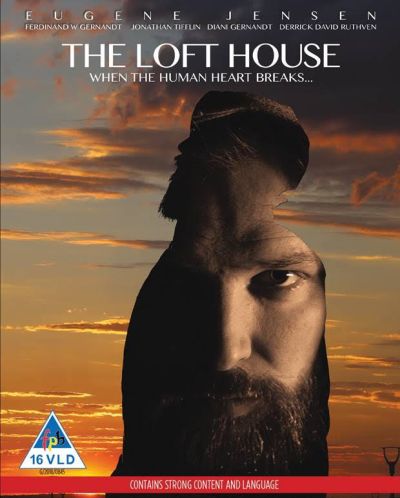 The Loft House, a hard-hitting, South African, faith-based drama movie that seeks to support healing addicts through the journey of inner healing, forgiveness and restoration, is now available on DVD.
"Most people struggle all of their adulthood to overcome their childhood" says producer, Dalene Gibbens, who has 30 years of training and counselling in victim empowerment and trauma counselling.
The Loft House was conceptualised and created by a group of South African creatives and was written and directed by Ferdinand Gernandt who also plays the role of John Smith in the film. It was crowd-funded.
The central character, Boet, played by Eugene Jensen (Pretville / Hart Van Staal), is an artist, scarred by his childhood experiences of witnessing his mother's suicide, being abandoned in a boarding school by his father, and rejected by his peers.
As a free-spirited creative young man, with an incredible talent as an artist like his mother, Boet fails to be the son his difficult and dying father demands of him.

Rebelling against his farming inheritance, leaving his brother John to run the farm, Boet takes the road of drug addiction and promiscuous living. As he fights the demons of his past and nears death, he meets his Creator.
Overcoming family conflicts, abolishing racial divides, the meaning of Godly relationships, abuse and addiction, recovery and reconciliation and importantly the hope that healing can happen, there are valuable and relevant topics portrayed in The Loft House.
Addiction and substance abuse are addressed bluntly and directly in the movie, bringing viewers closer to understanding the world of addiction.
"The vision in our hearts as a production house, is to be a vehicle in the media through which the counsel of God could be made known to a broken society, through producing stories that could facilitate change in lives. The challenges in society are escalating, and we believe that the body of Christ has the solution," says Gibbens.
The Loft House is now available on DVD at CUM Books and other retailers nationwide.