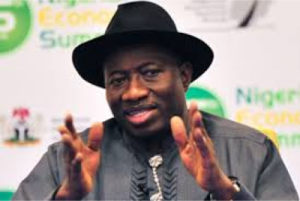 Orginally published in BCNN5.com
Nigerian President Goodluck Jonathan will lead more than 30,000 Christian pilgrims on an upcoming trip to Israel.
While in Israel, President Jonathan, who is the first sitting Nigerian Christian president to visit Israel, is expected to sign a Bilateral Air Services Agreement between Nigeria and Israel, making it easier for Christian pilgrims to visit, AllAfrica.com reported.
According to Nigeria state media, the first round of 2,000 Christian pilgrims began arriving Oct. 19, while President Jonathan arrived Oct. 23. The president was also joined by several members of his administration and by other governors.
"Our belief is that if Nigerians go on pilgrimage and are morally transformed, they would pursue peace and all the enemies of peace would be defeated," said John Kennedy Opara, exectuive secretary of the Nigeria Christian Pilgrim Commission, according to AllAfrica.com.
Africa's most populous nation, Nigeria has been racked by sectarian tension for the past decade as Islamic terror groups from the Muslim north have attacked Christians in the south. But Israel and Nigeria enjoy strong diplomatic ties, with several dozen major Israeli companies operating in Nigeria.