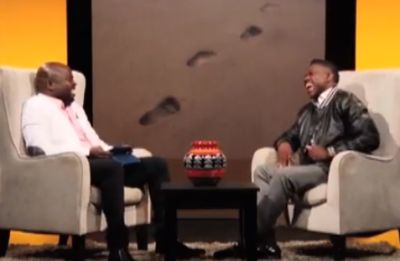 The Journey, a show in which televangelist and Restoration Ministries founder Pastor Enoch Phiri interviews South African celebrities about their walk with God and how they overcame obstacles while pursuing their goals, has found a new home on Moja Love TV.
The black-owned TV station — on DSTV channel 157 —  which was launched on February 14 this year, focuses on the theme of love.
The show, which won a Crown Gospel award in the Best Tv Show category last year, informs and inspires ordinary South Africans that despite their current negative situation, they would make it if they remain true to themselves and to their creator, says Phiri's publicist in a media release.
On the show, Phiri speaks to actors, radio and TV personalities, sports personalities, academicians, politicians, and other personalities who have made it to the top against all odds.
Phiri says:" Stories told by high-profile personalities inspire us as a community that if they overcame those obstacles they faced, we too can overcome them through Christ who strengthens us."
The Journey screens on Mondays at 6.30 pm, on Wednesdays at 7.30 pm and on Thursdays at 5pm.