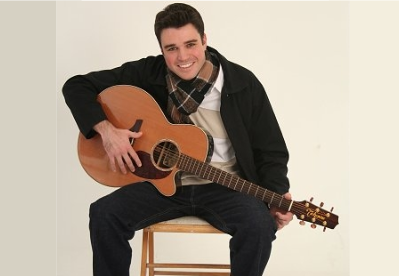 By Daryn Wood — Walmer Algoa Sun
A Port Elizabeth pastor and worship leader has hit the right note after signing an international deal that will see his albums being sold across the United States, United Kingdom and South Africa.
Mark Scholtz, 34, returned from Los Angeles last month after having spent two weeks recording his seven-track album Holding Onto You. The album was launched at Harvest Christian Church on September 15 and 16. It is available for download on iTunes.
Scholtz was recently signed to a new American record company Worthwhile Worship after submitting a song to King's Way, an organisation dedicated to mentoring and developing writers who produce worship songs.
"They were looking for new music around the world and they liked my song," he said. "It was God's thing – He made it happen."
The singer was assisted by award-winning producer Dwayne Larring who has worked with artists such as Matt Redman, Tim Hughes and was a guitarist in Kelly Clarkson's band.
"I was very excited to work with a guy like that," said the father of two.
Scholtz, who describes his music as contemporary worship, writes all of his own songs. He recorded his first album in 2008 titled Great God, but Holding Onto You is his first album to be marketed internationally.
He has been writing songs since high school and says that it is a skill that you have to refine.
"It is a balance between the song being simple enough for people to sing in church and interesting enough to play in your car."
Scholtz, who is married to Margo, owned an IT company for seven years before becoming a full-time pastor. But he was writing songs and leading worship and church during that time.
He gets inspired while singing at church and wants to write music that connects people with God.
What he does not want is to become just another artist who has a CD on the shelf.
"A song is meant to come out of your life experience instead of churning them out. I like songs that move you, I try to write songs like that."
Worship music is not the only thing the pastor listens to. He enjoys putting on some Coldplay or U2 every now and then.
Scholtz will be visiting churches around the country to promote his album and the record company will be promoting it internationally.
He is working on going on a mini-tour to the UK in November.