A monthly column by Vivienne Solomons who is a legal consultant who passionately believes that God wants His people to make a difference right where they are and to stand up for what is true and just. She is also passionate about encouraging young women to walk victoriously with God and she is engaged in a challenging faith journey as a parent of a child with special needs.
In the words of Johnny Mathis, "It's beginning to look a lot like Christmas". Just visit your nearest shopping mall and take in the sights and sounds or read your local newspaper, which more than likely bulges with retailers' advertisements for Christmas specials on everything from food to phones. And as Andy Williams sings, one cannot help but agree that It's the Most Wonderful Time of the Year. (Can you tell that the Christmas songs have already made their 2017 debut in our house?) Indeed, for many of us there is just so much to look forward to and enjoy, isn't there? A long anticipated and well deserved break from the year's labours, the gathering of loved ones from near and far across tables groaning with delicious fare, holidays out of town or perhaps out of country, and, of course, the exciting exchange of gifts with those we know and care about.
While I am not for a moment suggesting that there is something 'wrong' with any of these festive season delights, it has occurred to me that more and more, it is becoming easier and easier to be distracted from the true meaning of Christmas and lose sight of the reason for our joy and celebration — the birth of our Saviour and Lord, Jesus Christ. The words of a familiar Christmas carol, Joy to the World by Isaac Watts, come to mind. Watts based the hymn on Psalms 96 and 98, as well as Genesis 3, and the first of four verses is as follows: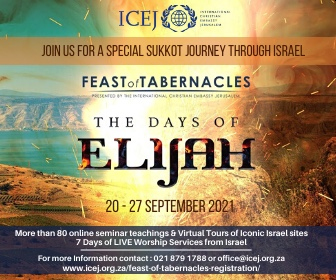 Click to register
Joy to the world! The Lord is come,
Let earth receive her King;
Let every heart prepare Him room,
And heaven and nature sing,
And heaven and nature sing,
And heaven, and heaven and nature sing.
As believers raising young children, it is important to my husband and I that we create an atmosphere in which Christ is celebrated (not only at Christmas but especially at Christmas). However, what we have found is that we need to be intentional about finding fun and creative ways to keep the 'Christ' in Christmas and so "prepare Him room" not only in our hearts but also in our daily activities with family and friends. Here are a few of the ways we are trying to do just that this Christmas:
Creatively incorporating Christ, or references to Christ, in our Christmas decorations;
Listening to worshipful Christmas music, in addition to our popular favourites;
Finding practical ways to serve others in need, and include those who are alone at Christmas;
Reading the story of Christ's birth from the Scriptures to one another; and
Attending events that focus on keeping the 'Christ' in Christmas.
On behalf of my family, I wish you and yours, a Merry and Blessed Christ-mas!
Acknowledgements: www.youngwifesguide.com