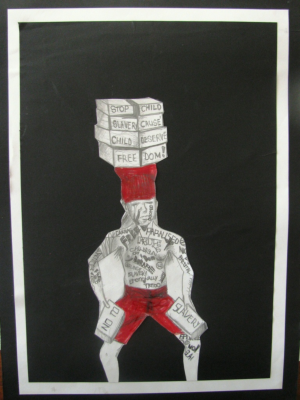 Several school principals who attended the prize giving for a schools art competition on human trafficking in Port Elizabeth said they had not been aware that human trafficking happens in their communities and felt empowered to further educate their learners on the issue, reports Amanda van der Westhuizen of the Nelson Mandela Bay Justice Coalition (NMBJC).
She says Grade 6 to Grade 9 learners participated in the event which was arranged by the Department of Education in Port Elizabeth as part of its Human Rights Week. NMBJC sponsored prizes for the competition in which primary school children created make posters about child and labour trafficking while high school learners made posters about sex trafficking.  Teachers were given information on human trafficking and taught the children what it is and how to protect themselves from being trafficked.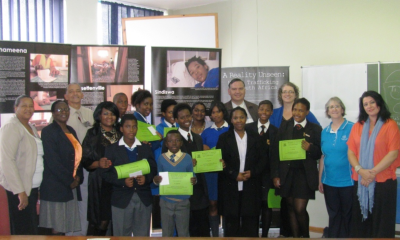 "Proverbs 31: 8-9 is one of the motivations for raising awareness among communities. 'Speak up for those who cannot speak for themselves, for the rights of all who are destitute. Speak up and judge fairly; defend the rights of the poor and needy.' It is important to us at the coalition and for Christians to speak up about the injustice of human trafficking. We also felt that by educating children and teachers about the crime, we can limit the vulnerability of children, especially those children who are part of vulnerable populations," she says.