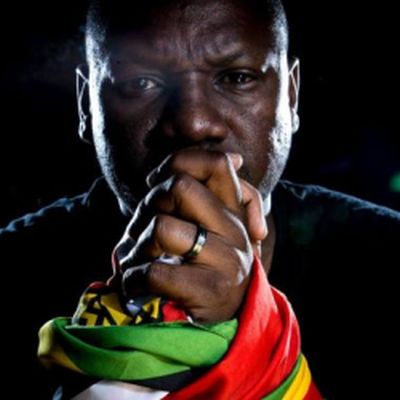 Originally published in Christian Today
Pastor Evan Mawarire has been arrested, faced abuse, smears and even death threats.
But now that he has gone to the United States and his plans are not clear, some of his supporters are turning on him saying they are "confused and betrayed" by his conduct. Other supporters see his US visit as strategic. The whirlwind #ThisFlag movement, the greatest threat to President Mugabe's regime in decades, is at a crossroads.
The protest began when Mawarire posted a video online in April of him giving an impassioned speech with a Zimbabwean flag draped around his shoulders. The video, shared with the hashtag #ThisFlag, featured Mawarire venting about the country's unstable economy and weak government that meant the church leader could not pay his children's school fees.
The video went viral. Mawarire developed a mass following and within weeks it had turned into a nationwide anti-government protest. The abuse from senior government figures began as they sensed the power of the movement.
President Mugabe clearly felt threatened as he made the unusual move of personally attacking Mawarire. He said the evangelical pastor was a fake who was sponsored by foreign governments and did not "speak biblical truth". He told supporters: "So beware these men of cloth, not all of them are true preachers of the Bible."
Mawarire called for widespread strikes and thousands joined the protest with several "stay-away days" causing much of the country's capital Harare to grind to a halt. He was arrested on July 12 for "inciting public violence". The charge was then upgraded to the more serious offence of subversion but after immense public pressure the court ruled police had violated Mawarire's rights.
After his trial pressure against Mawarire mounted and he received several death threats from Mugabe supporters and even the President himself. Mugabe allegedly told the pastor he would "rot in jail and be dealt with".
At this point he was a hero. The man hailed as the hope for Zimbabwe. The possible future leader once Mugabe has been toppled. But less than a month later some of his supporters say they are "embarrassed", "confused" and "betrayed" by their former hero.
Mawarire went to South Africa for his safety but after a short stint announced he was not returning to Zimbabwe but instead was travelling to the US to "meet with fellow Zimbabweans and to take time to think what will be my next move".
Some of his supporters seem bemused by his failure to return.
"I thought you were extremely brave and courageous (…)However fast-forward four weeks later, I haven't got a clue as to what's happening anymore. Each time I watch your recent videos I feel confused and somewhat betrayed," one blogger wrote.
"I know there are many people out there who feel the same way, probably half of your followers now. And in case you had not noticed, not everyone is calling you a hero anymore for the followers of #Thisflag are now split. A lot of people now think you abandoned the movement and you are a coward."
Another supporter posted on Facebook: "[There] was no need for him to run away [because] of the support he got. Even Mugabe was afraid of him [that's] why he gave Mawarire Mari [money]".
But others have said his whereabouts is "irrelevant" because the social media based campaign could continue.
"If he goes to Zimbabwe he will be locked up and his part in #ThisFlag will be dead," one supporter wrote. "Pastor, asylum is a necessary concept if you are fighting a desperate [government] – even Bob at one time was an exile. The problem with some people who feel 'sold out' or 'let down' is either they have nothing to contribute to the movement or are serial abusers of the 'political asylum' concept."
Mawarire did not help the divide when he responded with a video on Facebook, calling his critics "the haters". Asked whether he had anything to say to them he said: "Yeah, you are so quick to tell me to come back home but you can't tell Bob [President Robert Mugabe] to go away."
Mawarire has since apologised for the clip but his supporters remain divided.
Despite calls for "the onus" to be on ordinary Zimbabwean citizens to continue the movement in Mawarire's absence, many seem reluctant without their totemic leader.
The pastor has not yet confirmed whether he will settle in the US after his tour or return to Africa.