[notice] A monthly column in which Kwakanya Nazo shares stories, interviews and testimonies of young people from all walks of life who are radical for Jesus and live to see change and transformation in and around them.[/notice]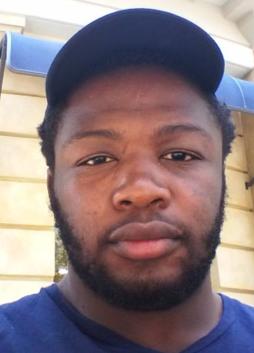 In the world and times we live in it becomes rarer by the day to see people who are truly radical for Christ and unashamed of Him. Amongst those, I came across a gentleman who is not afraid of who and whose he is — Tshego.
"Growing up, my mom made sure I went to church every single Sunday and she would make sure I prayed before I ate or even went to bed. I never saw the significance of this until I was 16, when my life changed, I got born again. I met with God at my church youth camp when we got split into groups and heard what people had to say about God – it was then, when I realised I would never experience God [without being born again]. Going to church and reading your bible is good but having a personal relationship with Him is truly something else."
Tshego had the following responses to the questions I asked him:
1. Full names
Retshegofaditswe (we are blessed) Nche but affectionately known as Ox.
2. Family
I am an older brother to my brother and sister. I also have a mother and a step dad.
3. What do you do for a living?
Well, I study and I play rugby.
4. If (in your field) you would meet one person. Who would it be, and WHY?
The only person I've always wanted to meet was the late Jonah Lomu really, because I have always looked up to him. Jonah has been my role model since I fell in love with the art that is rugby.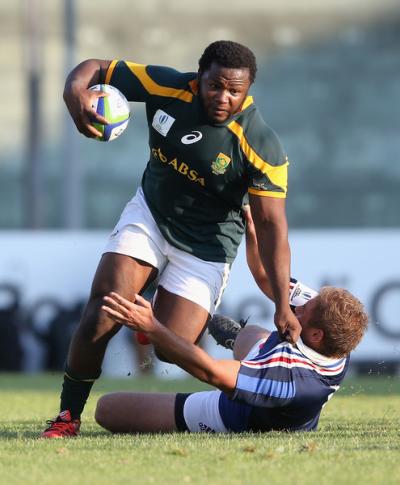 5. Who is your favourite musician?
I don't really have one, but I have been listening to J Cole's latest album.
6. Your favourite motto?
I have quite a few BUT before doing most things, I always ask myself "will it matter in the end?"
7. What is your greatest achievement so far?
I can't really sum them all up into one thing but if I have to I would say it would be playing for the Junior Boks; it seems to stand out to everyone.
8. What WORD would you say best describes you?
Consistent.
9. What is your favorite scripture?
Isaiah 40: 29-31
10. What is the one thing people don't know about you?
I really enjoy dancing
11. When you hear the word GRACE, what comes to mind?
God's love but most importantly, unmerited favour. Grace is the ONLY reason we are where we are and doing what we do.