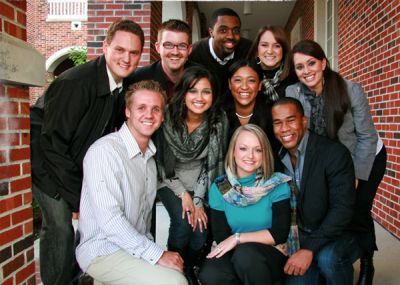 Originally published in Christian Today
A sensational performance of a song praising Jesus has taken the internet by storm, touching the hearts and minds of millions of people worldwide.
A group of singers known as The Voices of Lee has turned Hillsong's What a Beautiful Name into an even greater hit, with their cover video of the rousing Christian tune having been viewed more than 15 million times in just a week since it was posted on the group's Facebook page on July 2.
Moreover, more than 98 000 people have "liked" or "loved" it; and more than 149 000 have shared it including Christian actor Kirk Cameron.
"I really love this song right now. It's so powerful. And the Voices of Lee just made it even better!," he posted on his Facebook page: "You have to watch (and hear) this…all from a group of college students."
On social media, a posted video is considered to have gone viral if it draws more than five million views within three to seven days, according to Rob Alderman, who leads the Alderman Group, a media consulting agency that manages the social media presence for the Church of God International Offices.The Voices video of What a Beautiful Name has more than tripled that number.
The success of The Voices' rendition of What a Beautiful Name was a smashing follow-up to their performance of No Longer Slaves, a music video also posted on the group's Facebook page in May 2017. That video has so far drawn 8.8 million views.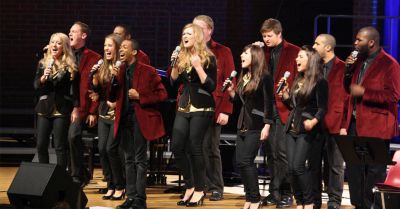 The What a Beautiful Name video was staged in the chapel of Lee University in Cleveland, Tennessee and filmed by Lee Communications students, according to Faith News Network.
The Voices of Lee is an  a cappella ensemble of students from Lee University, Clevelend, Tennessee, led by Danny Murray. The group performs in various locations in the world. They have been joined by notable singing artists and performed on highly-rated programmes, including Good Morning, America.
The group said they have been "blown away yet again with the amount of love and support" that they have received.
"If even only one person felt blessed by this video, we would be beyond happy, so four million views is simply a gift from God. Thank you so much, and please continue to watch and share! To God be all of the glory and praise!" they posted on their Facebook page on July 3, just a day after they posted the What a Beautiful Name video.