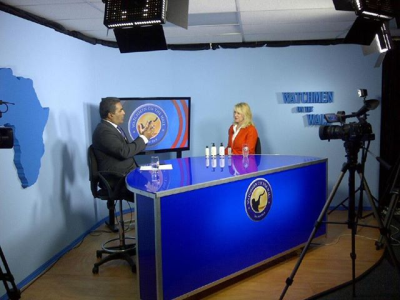 Watchman on the Wall, a pioneering weekly television programme on TBN Africa that focuses on current affairs from a Christian perspective, celebrates its first anniversary tomorrow (Wednesday, September 4).
The hour-long programme hosted by Family Policy Insititue Director Errol Naidoo together with a team of co-presenters has tackled a range of challenging issues, including the proposed legalisation of prostitution, human trafficking, pornography, corruption, media bias, and State attacks on religious freedom. It has also screened interviews with public figures like Chief Justice Mogoeng Mogoeng and African Christian Democratic Party leader Dr Kenneth Meshoe.
Naidoo reflects on the first year of WOW in his weekly column.
The ACDP released a statement today congratulating WOW on its first anniversary. "The work you do is greatly appreciated. Keep going!!!" says the ACDP. Gateway News also extends congratulations to WOW on its milestone achievement in Christian current affairs TV broadcasting.
WOW shows on TBN Africa (channel 341 on DStv) every Tuesday at 8pm and is repeated on Sundays at 7pm.