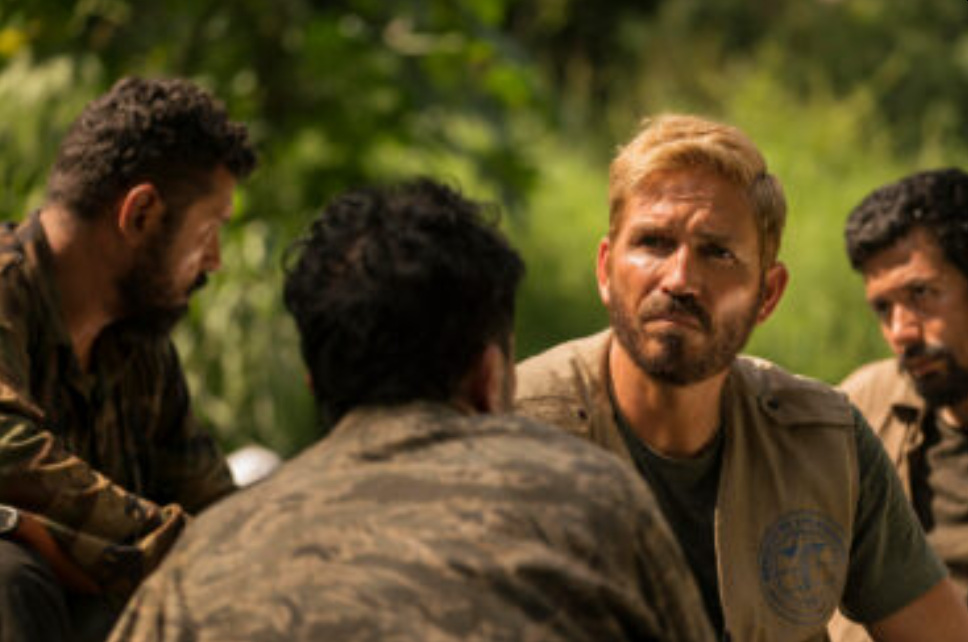 By Billy Hallowell — Originally published in CBN
As movies like "Jesus Revolution" and "Sound of Freedom" [which launches in SA cinemas next Friday] continue to surprise at the box office, the outlook for faith and family-friendly entertainment is on an upward swing. 
While Hollywood today mostly seems to focus on franchises, reboots, and R-rated content to reinvigorate audience numbers, the faith and family-friendly genre is reaching new heights. That said, there's a past with this uplifting content that's worthy of understanding.
Movieguide founder Dr. Ted Baehr recently told CBN's "The 700 Club" Tinseltown has a checkered history presenting biblical content. 
"It's coming back in a big way," he said, noting the recent surge in faith and family-friendly content. "Actually, the first Christian movies, the first Passion Play, was 1897. Then there were three in 1898. So, they go in waves."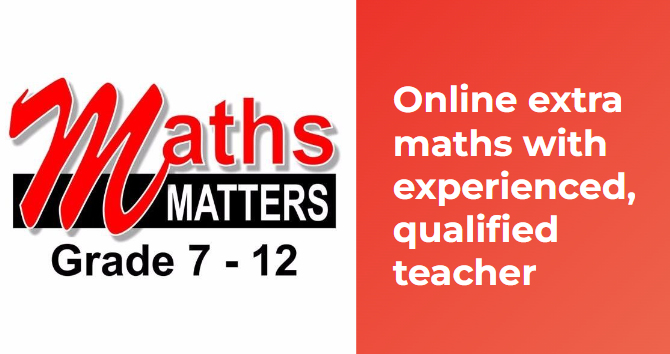 Rich Peluso, head of Sony's Christian arm Affirm Films, agreed, saying those waves often led to washouts.
"When motion pictures first started, most of the content being created was biblical in nature because it was a commonly understood … intellectual property," Peluso said. "People knew the story in the book. And then it kind of fell out of fashion, and then we saw the second wave kind of in the 50s and 60s with robe and sandal movies."

Despite the timeless popularity of films like "The Greatest Story Ever Told" and Cecil B. DeMille's "Ten Commandments," Peluso said it took a 2004 blockbuster — "The Passion of the Christ" — to wake up Hollywood to the idea of bringing faith into the contemporary drama space.
"It took some creative people that started to be able to tell dramatic, contemporary stories in a way that had themes that were accessible to … the unchurched," Peluso said. "And while those things were kind of bubbling up, Mel Gibson released 'The Passion of the Christ,' and … it was such a massive success that all the Hollywood studios…realized that there was this massive, underserved audience."
A decade later, other independent projects further exposed the power of the faith audience. The success of "God's Not Dead" and other projects led critics to dub 2014 "The Year of the Bible."
Pure Flix co-founder Michael Scott remembers the risk of taking "God's Not Dead" to theaters.
"That was the first film we had to raise a significant amount of P&A — P&A means the marketing dollars to advertise a film," Scott said. "We basically had to raise $5 million to take out 'God's Not Dead.' We spent a little over $1 million on the film. We're in $6 million. That's a lot of money."
He continued, "And I'm … down on my hands and knees just praying to God saying, 'I hope the film makes in total $6 million.'"
And, as history shows, the Lord answered that prayer tenfold.
"Opening weekend, God had a different thing," Scott said. "It did almost $10 million and went on to do $60 million. And I think that was a catalyst that allowed us to take that, launch the (Pure Flix) streaming company, do more theatrical films, put more product into the marketplace, and it was just a wonderful thing that took place."

And that was just the beginning for Pure Flix, as Sony later purchased the company's streaming platform followed by a recent merger with the TV network, Great American Family.

Given this overall growth and major studio appeal in faith content, a key question persists: what happens next?
Creator of 'The Chosen' Drops Some Big Theater News About Season 4 that Fans Will Love
"One thing that can happen, and I think it will happen, is the studios can put more money into these Christian films," Baehr said. "The average budget for a studio film… advertising, is $50 million. And the average budget for a studio release of a Christian film, like 'Jesus Revolution,' is only $10 million."
Dr. Baehr said bigger budgets can lead to increased awareness and larger audiences, but only if studio executives envision a pattern of success with Christian movies.
"Hollywood follows these trends," Baehr said.
Some companies are taking bold chances with new Christian subgenres. For instance, Peluso is preparing for the fall release of "Journey to Bethlehem," a musical about the nativity story.
"It is a full-on narrative, live-action musical with choreography, and dance, and joy, and fun, and a villain in King Herod played by Antonio Banderas," Peluso said. "So, they can expect an incredible journey that is harmonious with Scripture, but really relatable to people that don't even know the story."
While box office success is usually the gold at the end of the rainbow for Hollywood studios, Scott believes there's a more profound and eternal purpose for faith films.
"I think our soul and our spirit craves something to be inspired — hope, redemption," he said. "We can be the light in the darkness. You're in a totally dark room, you light one single match and it chases away the darkness. We can be that single match with a piece of content that will light up your heart, your soul."
Actress and director Shari Rigby, who starred in movies like "Wildflower," "Overcomer," and "October Baby," echoed these sentiments.
"I think people really are hungry for family values again," she said. "They're hungry for substance, redemption, valued stories about men and women. And so I think we have an actual culture that's looking for that, and the beautiful thing is, I believe that the Lord has positioned believers in a position so that, over these last several years that we've seen this industry come up, we're sharpening our skills.
The recent box office successes combined with projects like "Journey to Bethlehem" and "Unsung Hero" — a new biopic about Christian band for KING + COUNTRY and singer Rebecca St. James — on the way, we're likely to see a further expansion into new types of faith content. 
While we wait for that dynamic to unfold, one reality remains clear: the audience showing up is the main ingredient for future success.
Subscribe to our weekly newsletter
Help us publish news that brings hope in Jesus: Donate / Become a Super Subscriber
VISIT OUR YOUTUBE CHANNEL: https://www.youtube.com/gatewaynews100
COMMENTING GUIDELINES
You are welcome to engage with our articles by making comments [in the Comments area below] that add value to a topic or to engage in thoughtful, constructive discussion with fellow readers. Comments that contain vulgar language will be removed. Hostile, demeaning, disrespectful, propagandistic comments may also be moved. This is a Christian website and if you wish to vent against Christian beliefs you have probably come to the wrong place and your comments may be removed. Ongoing debates and repetitiveness will not be tolerated. You will also disqualify yourself from commenting if you engage in trolling.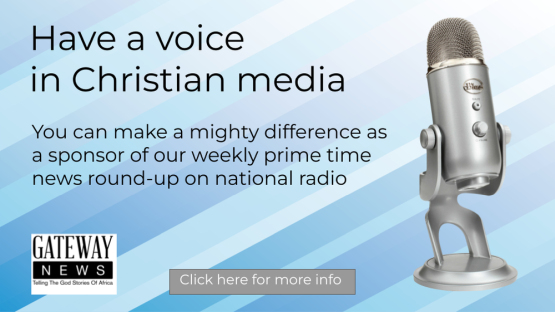 Click on banner for more info