A monthly column in which Jenni Pretorius Hill shares stories of hope which bring Heaven's perspective to Earth
Wealth opened a locked gate for us one day in the middle of August. 
My family and I had spent the morning exploring the forested belt along East London's Nahoon River estuary. The area is dense with tangled growth and clustered mangrove trees, which sprout out of the salty water. There's a boardwalk that one can follow, eventually spilling you out at a place where sea and river intermingle in deep pools and patches of aquamarines and blues. It's mostly quiet: not as well frequented as the main beach and less accessible because on some days when the rangers are not on duty, access requires a key to unlock the large sliding gate at the entry point. 
On this August day, we had arrived to find the gate open, and without a thought to consequence, we parked in the demarcated lot. On our arrival back at our car a few hours later the gate was closed and padlocked with no alternative for our exit. After suggesting that we all pray, my husband and children disappeared into the brush that ran along the fence to look for a way out. I was sure there was someone I knew who had a key, and so I stayed at the gate and made a few unsuccessful phone calls. As I considered my next move, I became aware of the grind of tyres on gravel on the other side of the gate. Through a gap I saw a large white Range Rover. The driver's door opened, and a pair of well-dressed legs emerged, and I heard a voice that spoke:
"I have come in answer to your prayers."
Those were his exact words; and because they did not feature in any of my wildest imaginings of rescue, every coherent response flew from my head.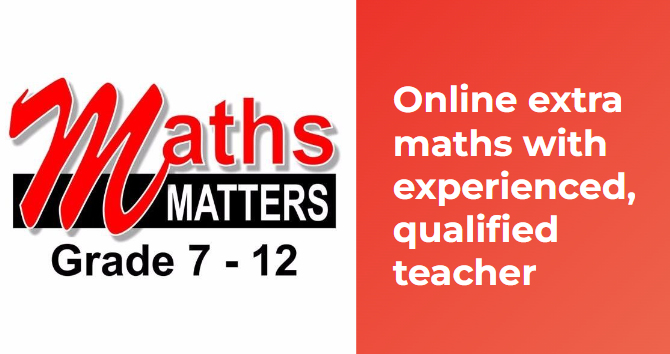 By the time I found my voice, he had unlocked the gate and pushed it open, and I stood face to face with a small, very smart man whose footwear was impractical for a muddy walk.
He told me his name was Wealth.
At this point my husband and children reemerged from the bushes and Wealth explained to us why he had come. He had been working at his desk with some business, when he heard the Lord instruct him to go to the Nahoon estuary.
"At first I delayed; I did not listen immediately, and I continued with my work. But then God spoke again and he said: 'Did I not tell you to go now?' That's when I fetched my key for this gate and drove here straight away."
Wealth told us he was new to South Africa, his home country being Nigeria, and he had only come here on direction from the Lord. He was lonely, he said, and we asked him if we could all pray for him. As my husband and I, and our three children gathered around him, he knelt in the dust of the dirt road, and cried.
We were contemplative as we drove home; we were all awed by the supernatural nature of the rescue, but we had not yet considered the significance of our rescuer's name. As I recalled the despondency – now forgotten – that had prompted our walk that morning, the magnificence of God's response in sending a man called Wealth, became more poignant. Our day had begun with a frank appraisal of our financial situation, and it felt as if we were in crisis; our ability to cover even the most basic need of school fees the next year was under threat. In a very rare moment, we were both struggling to see our way through the challenges ahead, and we set off on our outing in the hopes that the beauty and quietness of the estuary would renew our hope and shift our perspective. 
God offered us a sign that day, and a promise. When our lives are given over to His love and to His service, He rallies Heaven to our aid. That day we were stuck – both physically behind the locked gate for which we had no key, and financially – and no work on our part could liberate us. Looking to the natural to navigate the impossible is fruitless; it's like charging a barrage of bullets while waving a sword. If we are ever going to find solution for the myriad of impossible situations that we face as individuals and collectively as a nation, we need to remove our faith from the enclosure of logical and possible options and start believing for the outrageous and radical intervention of Heaven.
Something shifted in me the day Wealth came to serve us. I find myself living more frequently in a place of settled security. I am His daughter, and He is the ever-good Father who knows and cares for my every need. He has never failed us, and I am fully convinced that He never will.
Less than a month after encountering Wealth, a deposit was made into our bank account. It was enough to cover a year of school fees. 
Subscribe to our weekly newsletter
Help us publish news that brings hope in Jesus: Donate / Become a Super Subscriber
VISIT OUR YOUTUBE CHANNEL: https://www.youtube.com/gatewaynews100
COMMENTING GUIDELINES
You are welcome to engage with our articles by making comments [in the Comments area below] that add value to a topic or to engage in thoughtful, constructive discussion with fellow readers. Comments that contain vulgar language will be removed. Hostile, demeaning, disrespectful, propagandistic comments may also be moved. This is a Christian website and if you wish to vent against Christian beliefs you have probably come to the wrong place and your comments may be removed. Ongoing debates and repetitiveness will not be tolerated. You will also disqualify yourself from commenting if you engage in trolling.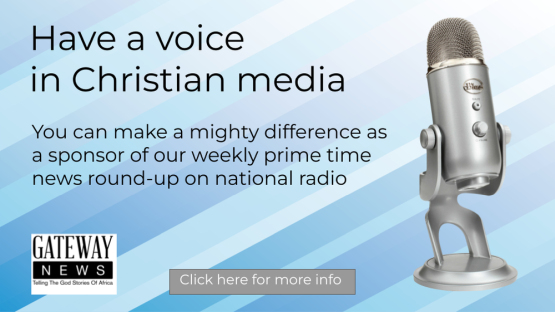 Click on banner for more info