Home � Arts � Film & TV �
Faith Broadcasting Network partnering with Parables TV to bring premium Christian entertainment
Faith Broadcasting Network partnering with Parables TV to bring premium Christian entertainment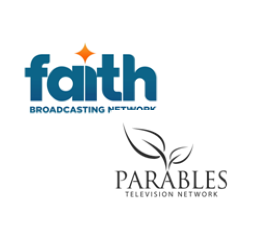 Faith Broadcasting Network has entered into an agreement with Parables TV to bring premium Christian entertainment to all its viewers, says FBN in a press release.
Parables TV was developed to provide families with an alternative to traditional network television. The programs offered are thought provoking, uplifting and will inspire discussion about topics that are important to the viewers' faith. Parables TV feature Christian movies, documentaries, series, children's programming and original productions, exclusively a faith-based entertainment network that inspires one story at a time. 
The channels on Faith Broadcasting Network already feature an impressive line-up of programmes that teach and inspire, promote healthy lifestyles and present a family-friendly environment. The new partnership with Parables TV will see the latest premium Christian movies added to the programme line-up. 
The partnership with Parables TV extends to all the FBN channels as well as their streaming and VOD platforms. This includes FaithAfrica (DSTv 341), ClearTV (Sentech/Vivid) as well as FlowTV (BSkyB UK). 
"The benefit of our partnership with Parables TV to our loyal viewers cannot really be calculated," says FBN CEO Dr André Roebert. "It is an honour for us to partner with like-minded people and businesses across the globe, to firstly see the Kingdom of God extended, and further to enhance the experience offered to our viewers."
PLEASE SCROLL DOWN TO MAKE/VIEW COMMENTS
ADVERTISEMENTS:
---
COMMENTING GUIDELINES:
You are welcome to make comments that add value to the article above and to engage in thoughtful, constructive discussion with fellow readers. Comments that contain vulgar language will be removed. Hostile, demeaning, disrespectful, propagandistic comments may also be moved. This is a Christian website and if you wish to vent against Christian beliefs you have probably come to the wrong place and your comments may be removed. Ongoing debates and repetitiveness will not be tolerated.