A very blessed Christmas and New Year to you. May you experience rest and refreshing in Jesus at this time.
After sending out our final newsletter of the year tomorrow we are taking a publishing break until January 16. You are welcome to contact us for any reason at news@gatewaynews.co.za and we will respond when we are back in the office
I just took a quick look through the news we published this year. It is easy to be discouraged by the threats to faith and freedom posed by militant wokedom, rising persecution of believers in many parts of the world, rising antisemitism, and the tyrannical agendas of powerful elites.
But as I look through the stories we published I see other threads. Testimonies of God's faithfulness and miracle-working power. And again and again I see "praise" and "revival". An encouragement from the Lord that His heart is to bring a revival to South Africa that will transform society and spread afar. And that one of the ways we are to position ourselves for revival is by praising Him in the face of the enemy's attacks. Let that revival start with you and me.
Shalom
Andre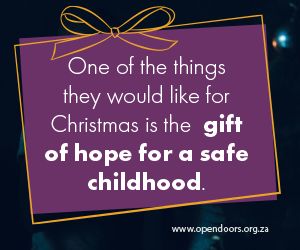 - Advertisement -
Subscribe to our weekly newsletter
Help us publish news that brings hope in Jesus: Donate / Become a Super Subscriber
VISIT OUR YOUTUBE CHANNEL: https://www.youtube.com/gatewaynews100
COMMENTING GUIDELINES
You are welcome to engage with our articles by making comments [in the Comments area below] that add value to a topic or to engage in thoughtful, constructive discussion with fellow readers. Comments that contain vulgar language will be removed. Hostile, demeaning, disrespectful, propagandistic comments may also be moved. This is a Christian website and if you wish to vent against Christian beliefs you have probably come to the wrong place and your comments may be removed. Ongoing debates and repetitiveness will not be tolerated. You will also disqualify yourself from commenting if you engage in trolling.