MOVIEWISE — March 31 2017 (WIN A 'JOSEPH AND HIS BRETHREN' DVD)

Pieter Pohl, founder of Innovation Films and marketing manager of CMD Entertainment Africa, sheds some light on the latest movies.
GALLOWS ROAD — IN CINEMA APRIL 7!
GALLOWS ROAD — A tale of a tragic crime, revenge, God's forgiveness and reconciliation. See Ernie Hudson and Kevin Sorbo in this film on the BIG SCREENS in APRIL!
For more info visit www.cmdafrica.com
MOVIEWISE WEEKLY GIVEAWAY
JOSEPH AND HIS BRETHREN DVD!

This week in partnership with CMD Entertainment Africa we will give away a copy of the JOSEPH AND HIS BRETHREN DVD. To be in the running please share this story on Facebook, or tweet it and email news@gatewaynews.co.za with the subject JOSEPH and include your name, postal address, email address and cell number. The winner will be drawn on Wednesday April 5.
FAITH AFFIRMING MOVIES NOW AVAILABLE ON DVD
JOSEPH AND HIS BRETHREN (1962)
Movie trailer & more info: https://www.youtube.com/watch?v=vrT_CtwsPRc
FOR AGES 12 AND OVER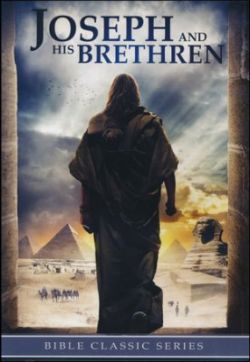 Synopsis:
A brother is cast out from his family, sold into slavery and then returns years later as a man of power — but shows forgiveness and compassion to his family through the strength of character given to him by God.
Dove Review:
Joseph and His Brethren is an inspirational telling of the biblical account of Joseph, the man of dreams, who was sold into bondage by his jealous brothers. Joseph, the son of his father Jacob's old age, was greatly loved by Jacob, who gave him a coat of many colours as a gift. When Joseph tells his brothers he dreamed that their sheaves bow to his sheaf, it does not go over well.
Joseph, after being sold to the Ishmaelites, eventually finds favour with Potiphar and serves him. However, Potiphar's wife has designs on Joseph and when Joseph refuses her advances, she lies and says he attempted to seduce her. Joseph is imprisoned, where he interprets dreams for the Pharaoh's cup bearer and baker. The interpretations turn out to be 100% accurate, so when Pharaoh has dreams that his soothsayers can't interpret, the cup bearer remembers Joseph. He is called from prison to interpret Pharaoh's dreams, who is so impressed with Joseph that he promotes him to Prime Minister over all of Egypt. Eventually Joseph's family seeks help in Egypt during a famine and they are reunited with Joseph, although they don't know it is him at first. Jacob comes with his brothers to see his son again, although in the biblical account Joseph sent wagons to his father to bring him to Egypt. Still, the spirit of the story is in place for the most part, and Geoffrey Horne turns in a splendid performance as Joseph. Finlay Currie is excellent as Jacob, and Robert Morley plays a rascally Potiphar.
The film includes a few scenes of violence with some blood, but they are not gratuitous. We are pleased to award our "Faith-Friendly" Seal for ages twelve plus to Joseph and His Brethren. This movie brings the wonderful story of Joseph to life! — www.dove.org
SUNDAY BLOCKBUSTER
(Sunday April 2 2017: MNET 101 20:05)
TRIPLE 9
Movie Trailer: https://www.youtube.com/watch?v=JzUtr5sjRvU
PG16 VLN — NOT RECOMMENDED FOR FAMILIES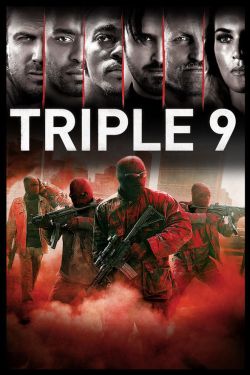 Synopsis:
A gang of criminals and corrupt cops plan the murder of a police officer in order to pull off their biggest heist yet across town.
Movieguide Review:
Triple 9 is an intense crime thriller. A group of former military men, former cops and two or three current policemen pulls off a violent bank robbery to appease the wife of a jailed Russian Jewish mobster in Atlanta. She blackmails them into pulling off one more heist, at the Homeland Security offices. The gang decides the way to pull off the heist is to kill the new partner of one of the policemen and have the city's officers converge on the murder site. One of the younger gang members, a former cop himself, balks at the plan. Also, the intended victim's older uncle happens to be the chief of detectives.
The convoluted plot of Triple 9 is hampered by too many characters. Even so, it's an intense, well-acted thriller that keeps viewers on the edge of their seats. Despite all the corruption, it's clear the story involves good guys versus bad guys. Among the worst of the bad guys is the wife of the Russian mobster, played with villainous joy by Kate Winslet. However, the movie has constant foul language and a lot of extreme violence. Also, the uncle has a drug problem. Consequently, Triple 9 doesn't meet Movieguide's media-wise standards. — www.movieguide.org
PLEASE SCROLL DOWN TO MAKE/VIEW COMMENTS
ADVERTISEMENTS:
---
COMMENTING GUIDELINES:
You are welcome to make comments that add value to the article above and to engage in thoughtful, constructive discussion with fellow readers. Comments that contain vulgar language will be removed. Hostile, demeaning, disrespectful, propagandistic comments may also be moved. This is a Christian website and if you wish to vent against Christian beliefs you have probably come to the wrong place and your comments may be removed. Ongoing debates and repetitiveness will not be tolerated.