MOVIEWISE — September 15 2017

Pieter Pohl, founder of Innovation Films and marketing manager of CMD Entertainment Africa, sheds some light on the latest movies.
The Case For Christ: DVD Available FROM SEPTEMBER 29!
The Case For Christ: A movie that shows the life of Lee Strobel and how he did everything in his power to prove that there is no God. Within his quest to prove God don't exist, he experienced the love of God and found Jesus to be real and that changed his life for the good. Available at CUM Books, Musica, takealot.com and other leading retailers from September 29.
For more info visit www.cmdafrica.com
FAITH AFFIRMING MOVIES NOW ON DVD!
DOONBY
Movie trailer & more info: https://www.youtube.com/watch?v=_0svFXwHs7k
13PG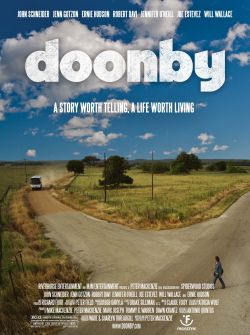 Synopsis:
Sam Doonby, a mysterious and handsome drifter, steps off an interstate bus and quickly becomes the talk of a small Texas town. After finding work at Leroy's Country Blues bar, his musical talents make him a small-town star, attracting the attention of Laura, the beautiful but spoiled daughter of local doctor Cyrus Reaper.
Sam seems to always be in the right place at the right time to prevent disasters from happening in the town. Before long, jealousy and suspicion drive the townspeople to question his sudden arrival and motives. Finally, when Laura begins to doubt him as well, he disappears as quickly as he materialised. Soon, everyone realises that there was more to Sam Doonby than they understood, especially Cyrus and his family as the doctor's past comes back to haunt him.
Dove Review:
Sam Doonby is a drifter who comes to a small town and finds a job as a bartender at a local bar. In the short time he is there, he winds up becoming involved in many of the towns-folks lives. The impact he has is life changing in many ways as he saves many from harm or even potential fatal outcomes. However, little is known about this mystery man. When the police eventually become involved, they can find no record of his existence.
This film is a gripping mystery/drama that will have you wondering just who Sam Doonby is. Whenever he is asked, his answer is "I'm nobody really." The film has a message and purpose that we won't get into here so as not to plot spoil. However, we want you to be aware that the film does carry some rough situations and this is not a film for children. Adults will be moved by this compelling story and we are awarding Doonby our Dove "Faith-Friendly" Seal for ages 12 and over. — www.dove.org
SUNDAY BLOCKBUSTER
(Sunday September 17 2017: MNET 101 20:05)
XXX: RETURN OF XANDER CAGE
Movie trailer: https://www.youtube.com/watch?v=MQEFmHsseaU
13VL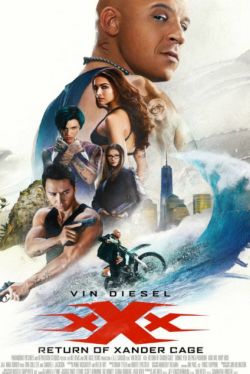 Summary:
Xander Cage is left for dead after an incident, though he secretly returns to action for a new, tough assignment with his handler Augustus Gibbons.
Movieguide Review — Superspy returns but Jesus saves:
Triple X: Return of Xander Cage [aka xXx: Return of Xander Cage] stars Vin Diesel as the title character, a former superspy. A big ladies man, ala James Bond, Mr Cage is called back into action when some super-thieves steal a computer device that can take over other computers to create havoc and murder people. Cage assembles his special team of Triple X spies to find the thieves and retrieve the device, nicknamed Pandora's Box. What ensues is a series of surprising twists and lots of gunfights, fistfights and derring-do.
Except for several action scenes and some fighting, Triple X: Return of Xander Cage is a bit clunky in the beginning. It has some smug dialogue and lacks a solid villain until the first couple plot twists. Once the plot twists start, the movie becomes more entertaining and leads to a nice finish. Overall, Return of Xander Cage has a light moral worldview, some shots against big government, and positive references to Jesus. However, it's marred by pagan elements, including plenty of foul language, brief innuendo and some very strong, intense violence. — www.movieguide.org
PLEASE SCROLL DOWN TO MAKE/VIEW COMMENTS
ADVERTISEMENTS:
---
COMMENTING GUIDELINES:
You are welcome to make comments that add value to the article above and to engage in thoughtful, constructive discussion with fellow readers. Comments that contain vulgar language will be removed. Hostile, demeaning, disrespectful, propagandistic comments may also be moved. This is a Christian website and if you wish to vent against Christian beliefs you have probably come to the wrong place and your comments may be removed. Ongoing debates and repetitiveness will not be tolerated.