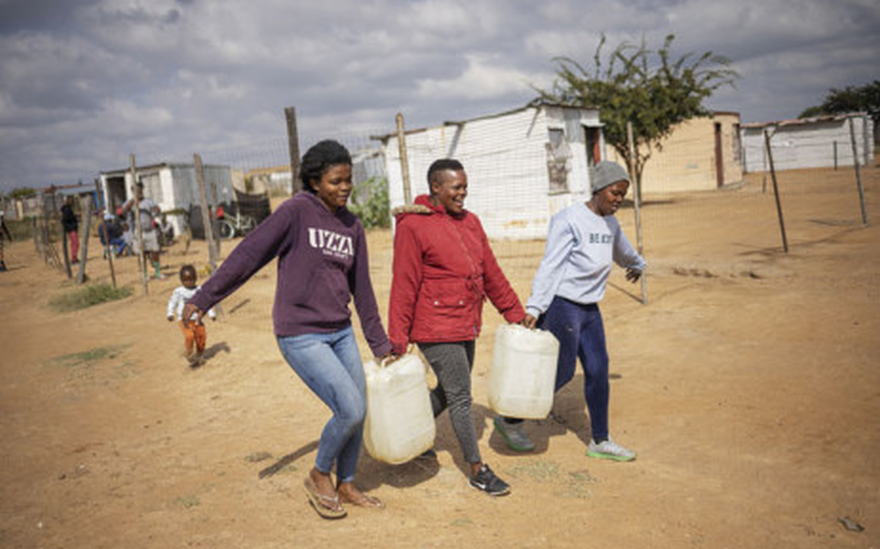 Hammanskraal Christian activist and advocate Moafrika Wa Maila has called on Christian and community leaders to join in a prayer campaign on Friday against a cholera outbreak which has killed at least 17 people in the rural town north of Pretoria.
Blaming the cholera crisis on nearly 20 years of corruption-driven neglect of the town's water system, he says in a message on Facebook Live, that as repeated protests have been ignored by authorities: "Let's go to God and ask for a permanent solution — and ask God to open the hearts of the leaders to love their own people and stop wanting money for them."
He says the prayer campaign will start at 9am on Friday in Ebenezer Bible Church in Temba, Hammanskraal. They will pray for God's intervention in the health and water crisis, for healing of those in hospital with cholera and gastric infections, and for the comfort of those who have lost loved ones.
Thereafter they will walk 2.5km to Julbilee Hospital where they will pray for health workers and the hospital and light candles "as a way of declaring the light of the Lord to shine on this city".
Moafrika says he has invited community members who have lost loved ones through cholera to attend the prayer campaign. He has also invited authorities to come and speak at the event. And he has invited media representatives who he will address under the banner of Active African Christians United Movement (AACUN), which he leads.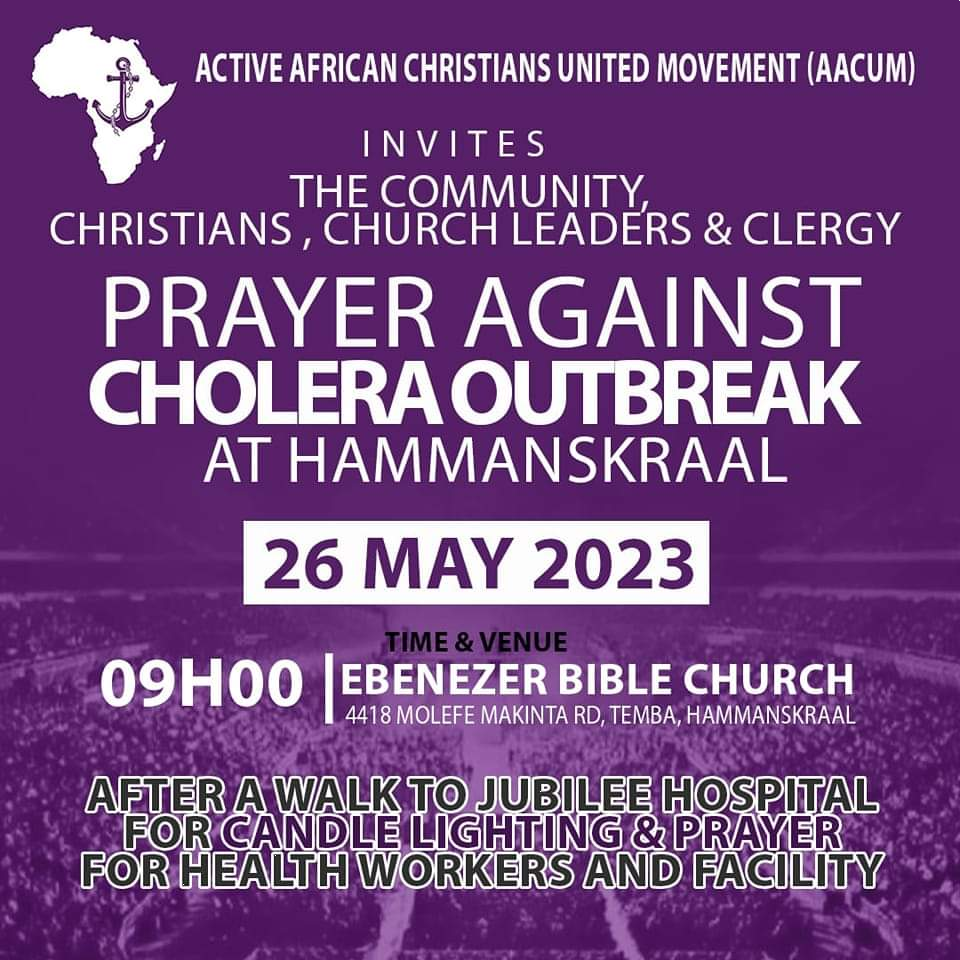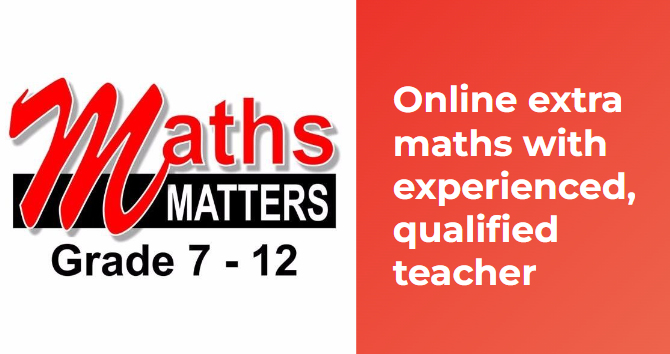 In his Facebook message he says the Hammanskraal water problems began in 1994. He says that because "comrades" benefit financially from delivering drinking water to the town and from a tender process for fixing the town's sewage system, there has been no will to resolve the problem and provide potable water to residents.
"Your rights are being violated. You have to wake up and do something otherwise you will keep on burying loved ones in Hammanskraal," he says in a call to local Christians to join the prayer campaign on Friday.
In an article published on Tuesday, Times Live reports that the cholera outbreak in Hammanskraal is part of a wider outbreak in South Africa and the wider Southern African region.
The article quotes Prof Anja du Plessis, a research specialist in water resource management, as saying the current health crisis can be attributed to the legacy of sewage pollution across the country because wastewater treatment works are in poor or critical condition due to under-investment and mismanagement.
Worthy News reports that on Friday May 19 the United Nations issued an urgent call to member states to step up out of their inertia and take immediate action against outbreaks of cholera that are putting 1 billion poor people in over 40 countries at risk of being killed by the deadly disease.
Quoting i24News the report says the UN says it needs $640 million (R12 billion) to fight the killer disease that is contracted through ingesting bacteria in contaminated food and water. Cholera can kill within hours but is easily prevented and treated with rehydation and antibiotics.
"WHO estimates that a billion people across 43 countries are at risk of cholera," Henry Gray, the UN health agency's incident manager for the global cholera response, said in a statement. Gray blamed world conflicts, poverty, and climate change for making food and water sources unsafe.
Twenty-four countries have reported cholera outbreaks so far this year, compared to 15 this time last year, i24News said. Moreover, countries that are not usually affected have reported outbreaks and death rates have far higher than the typical one in 100.
"There is a pandemic killing the poor right in front of us, and we know exactly how to stop it, but we need more support and less inertia from the global community," Jerome Pfaffmann Zambruni, the head of UNICEF's public health emergency unit, said in a statement.
Subscribe to our weekly newsletter
Help us publish news that brings hope in Jesus: Donate / Become a Super Subscriber
VISIT OUR YOUTUBE CHANNEL: https://www.youtube.com/gatewaynews100
COMMENTING GUIDELINES
You are welcome to engage with our articles by making comments [in the Comments area below] that add value to a topic or to engage in thoughtful, constructive discussion with fellow readers. Comments that contain vulgar language will be removed. Hostile, demeaning, disrespectful, propagandistic comments may also be moved. This is a Christian website and if you wish to vent against Christian beliefs you have probably come to the wrong place and your comments may be removed. Ongoing debates and repetitiveness will not be tolerated. You will also disqualify yourself from commenting if you engage in trolling.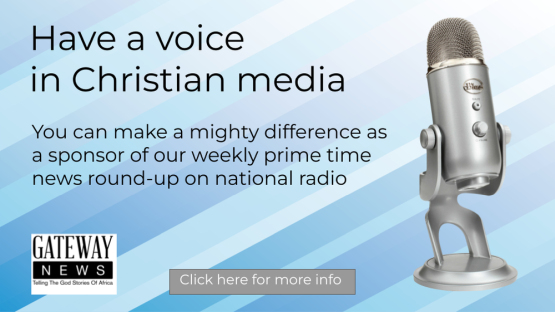 Click on banner for more info