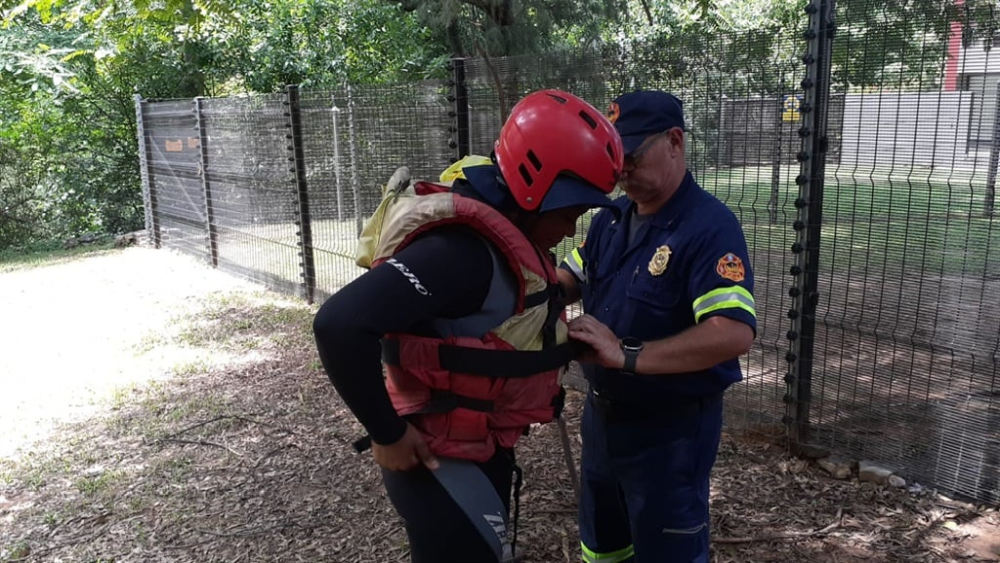 The South African National Christian Forum (SANCF) says that it believes that somebody needs to be held criminally responsible for the loss of at least 14 lives in the Jukskei River, in Alexandra, Johannesburg last Saturday when church members participating in a baptism ceremony were swept away by a flash flood.
A three-months-old baby is among the three people still missing and being sought by Johannesburg Emergency Medical Services (EMS), who have widened their search for bodies.
SANCF president Bishop Maroti Mashashane told Gateway News that they are still trying to identify the church – believed to be from Alexandra – that was baptising its members in the river which is known to be dangerous – especially during the rainy season which is now.
"We want to find out if the church is firstly operating legally and again whether or not it's a registered member church of the South African National Christian Forum," he said.
Mashashane said they have engaged the chairman of the CRL Rights Commission Professor David Luka Mosoma to assist in probing the drowning tragedy. They want to meet with church members who lost loved ones and with the church leadership.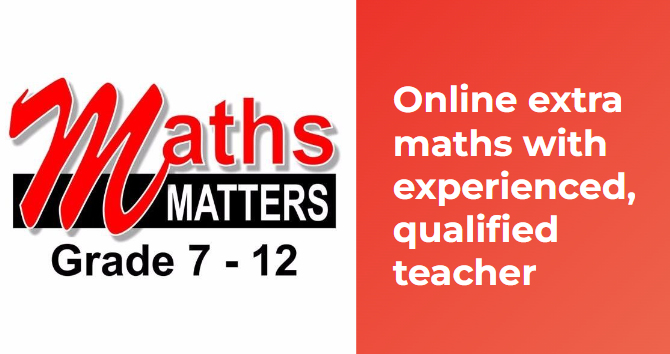 He said that at its national conference in October, which was attended by member churches from all over the country, as well as by two cabinet ministers and leaders of the CRL Rights Commission, the forum had dealt with the issue of the risk of baptising people in rivers and the sea.
He urged church leaders to be responsible about baptisms – and to make use of baptismal pools, private swimming pools or even bath tubs. The point of baptism is to immerse believers in water to represent being buried and resurrected with Jesus – the physical place in which they immersed is not important in the sight of the Lord, he said.
He also said it was troubling that infants were reportedly taken by the flash flood as it is not a norm to baptise minor children. Referring to their commitment to probe exactly what went wrong at the baptism he said: "South Africa deserves to know the truth about what happened. One life lost is one too many."
Mashashane said congregants should not allow bogus religious leaders to gamble with their lives.
On the other hand, he said municipalities should apply their bylaws to deny access to dangerous places such as the Jukskei River, he said.
According to media reports Johannesburg Emergency Services spokesman Robert Mulaudzi has urged Johannesburg citizens to be cautious when conducting baptisms at river banks.
"We know that during the festive season there will be a lot of religious ceremonies like baptisms, but water levels are high. They must exercise caution, and have safety measures in place when they conduct these rituals," he said.
He said the search for the missing congregants is continuing. He said that after the tragedy they spoke to the pastor who reportedly survived the flash flood after he was rescued by congregants but that he has since gone missing. According to a report in News24 the pastor leads an informal church.
Subscribe to our weekly newsletter
Help us publish news that brings hope in Jesus: Donate / Become a Super Subscriber
VISIT OUR YOUTUBE CHANNEL: https://www.youtube.com/gatewaynews100
COMMENTING GUIDELINES
You are welcome to engage with our articles by making comments [in the Comments area below] that add value to a topic or to engage in thoughtful, constructive discussion with fellow readers. Comments that contain vulgar language will be removed. Hostile, demeaning, disrespectful, propagandistic comments may also be moved. This is a Christian website and if you wish to vent against Christian beliefs you have probably come to the wrong place and your comments may be removed. Ongoing debates and repetitiveness will not be tolerated. You will also disqualify yourself from commenting if you engage in trolling.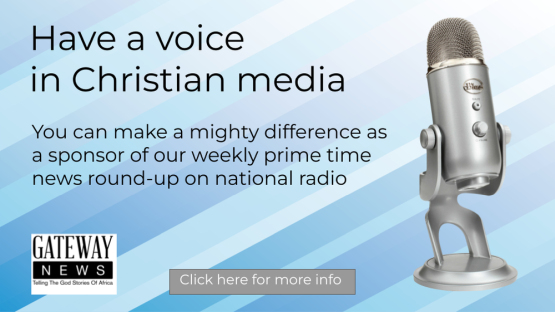 Click on banner for more info