We welcome volunteers who wish to help us to reach as many people as possible with news that brings hope in Jesus and which is in step with God's Kingdom calendar. Please email us at news@gatewaynews.co.za or call +27 83 309 7030 if you would like to volunteer in any of the following areas:
Reporting — we are especially keen to recruit experienced reporters in SA and other parts of Africa to help us to tell the God stories of Africa
Editing (i.e. uploading content to our news website, editing/proofreading articles)
Social media
Circulation (i.e. introducing new readers — our vision is to reach millions of believers with the report of the Lord!)
Other — if you have other volunteering ideas we would love to hear from you.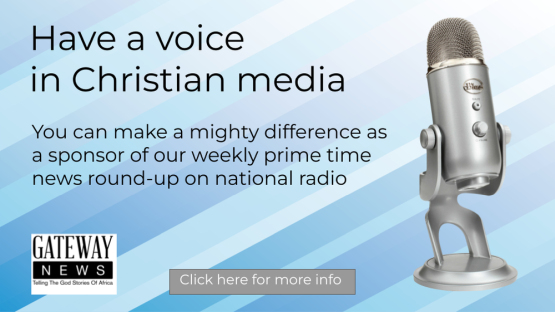 Click on banner for more info