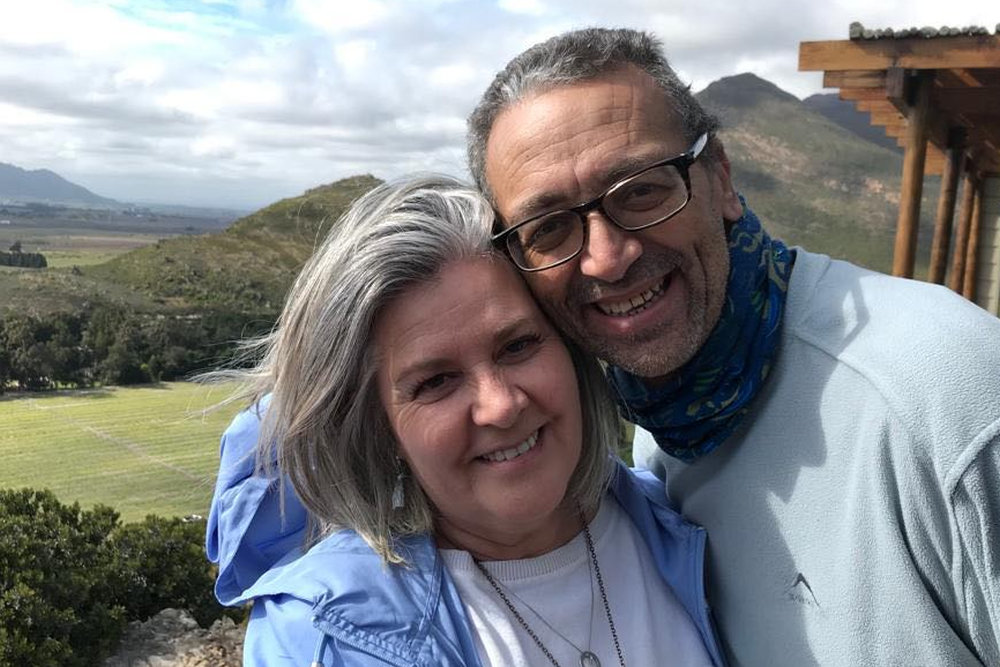 For the past year Andre Blignaut of Cape Town has been living with severe heart failure and under the cloud of a medical opinion that he should be dead and that any day could be his last.
But something has changed that defies medical explanation. And Andre, who says he was once sceptical about the power of prayer, is now certain that God is miraculously extending and improving his life through the prayers of many people.
With a long medical history of men in his family dying of heart attacks in their 50s, Andre, 59, had prepared his wife, Debbie and his sons, Jesse and Jason, for the possibility that he could die any time. His awareness that his days were numbered also prompted him to start writing a book about his life.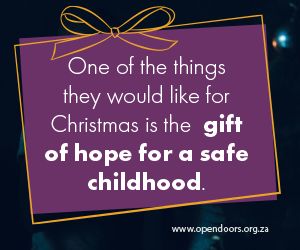 - Advertisement -
Meanwhile throughout this trying time during which he could not work, drive, climb stairs and could hardly walk at all, many people in his church family and the wider Christian community were praying for him.
"So many people have prayed for me — laid hands on me. I had a guy drive from Port Elizabeth all the way here [Cape Town] to pray for me. He got back in his car and drove all the way back to PE again," said Andre.
But while he appreciated the prayers he did not expect them to change the course of his health. His focus was on medical options. God had already provided financially in this area when a friend spontaneously donated R50 000 which a hospital required to admit him when his heart trouble began. He subsequently spent time in intensive care. His condition deteriorated and he pinned his hope on getting approval to have a heart transplant. At the age of 56 his father was approved to get a new heart but he died of a heart attack in hospital on the day he was due to receive a new heart.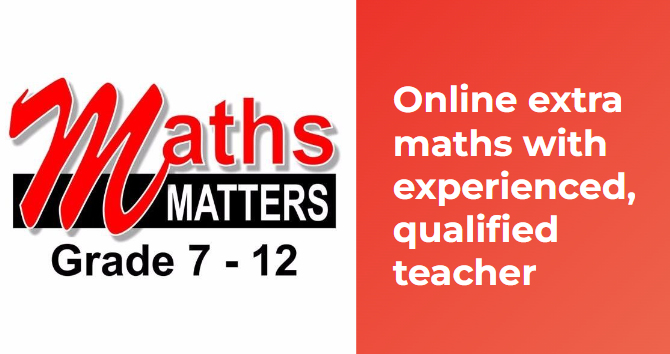 He recalls an occasion when a prominent pastor prayed for him. The pastor did not touch him at all when he prayed but he felt someone rubbing his back and he thanked his wife for the soothing massage. To his surprise she said nobody had rubbed his back — it must have been the Holy Spirit. "This was the first time I experienced something like this. I was really a sceptic," he said.
But Andre says it was a prayer experience at a service at Joshua Generation Church in Sunningdale about a month ago that changed his mindset. At the end of the service people were invited to receive prayer for healing. He was too tired to stand up for prayer but some people gathered around him and laid hands on him and prayed. Several people were praying aloud for him but all he heard was the voice of Rosie Jones, the 15-year-old daughter of his pastor, Dylan Jones, at Joshua Generation, Muizenburg.
"I heard her [Rosie] praying with so much passion for God to just reach out and touch me. It was phenomenal to hear her praying like that. And at that point my heart actually warmed up," he said.
He said another one of the prayers, confirmed that her foot, which was resting on his foot at the time, sensed heat during the prayer.
Something shifted in Andre after that experience. The next day his cardiologist gave him, what should have been the bad news, that they were not able to offer him a heart transplant. He surprised the doctor by saying he was delighted at the news because he no longer wanted a new heart but he wanted his old one restored.
"I also had the opportunity to share the Gospel with him [the doctor]," he said.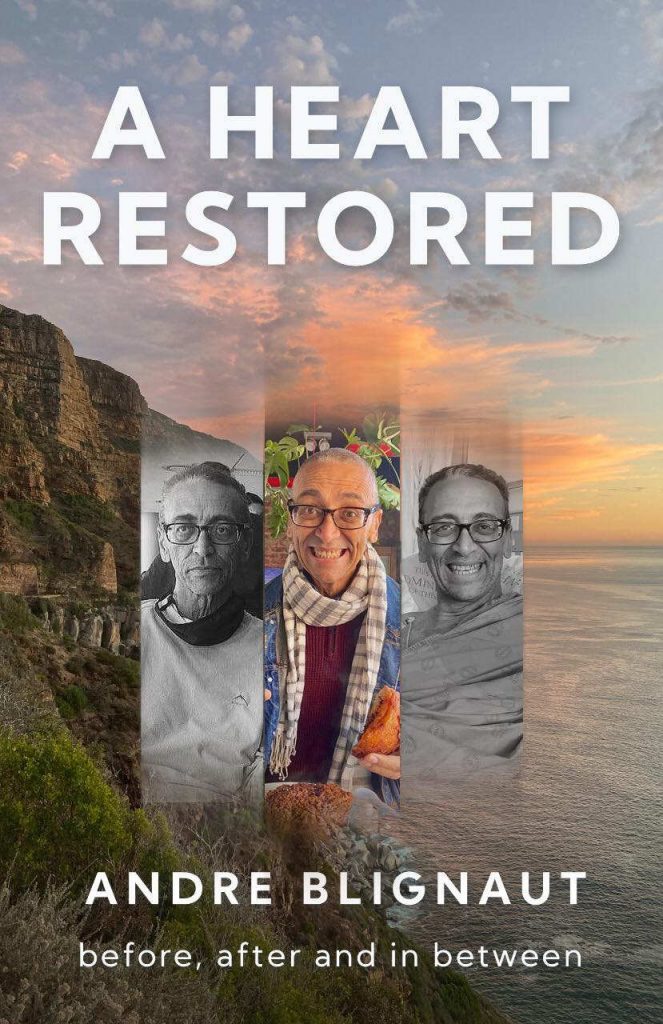 That evening he was in the studio of community radio station CCFM to share his testimony — and unexpectedly his story took a leap forward while he was being interviewed. He received a message on his phone informing him of a drastic improvement in his heart ejection fraction test results. A normal fraction is in the 50 to 75% range. His ejection fraction had been down to an extremely dangerous 10%. But according to the test results he received in the studio, his ejection fraction had risen to 44%.
He told Gateway News he believes the massive improvement in his test results is miraculous. But, while his doctors don't discount that medication has helped, "the speed of the development has blown their minds a little bit", he said.
He said he is feeling better daily. "At least I can walk now. I can climb one or two flights of stairs. I am driving again."
He said he is taking every opportunity to share his testimony with different groups. He has also updated his life story book — A Heart Restored — which is due to be released next month.
He said that he now truly believes that the amazing improvement in his health is a result of all of the prayers that have been lifted for him over the past year.
"You know, everyone sort of thinks that when you, you pray for somebody, they're going to get healed immediately. 'How do you feel?' is the first thing they ask you?
"But it's not about that. It's about the faith journey in the process. You know, you've got to trust God and a walk in the light. And just know that He has you in the palm of his hands. Don't give up. His timing is very different."
Andre said that in his book he shares on some of the marital and social challenges he and Debbie navigated as one of the first mixed marriage couples in South Africa. He said that after 12 years they nearly got divorced which is what three Christian marriage counsellors and a pastor advised them to do. They chose to fight for their marriage which they did through three tough years.
Now, with 32 years of marriage and much experience behind them they love to pray with and walk alongside couples who are experiencing marriage challenges.
Subscribe to our weekly newsletter
Help us publish news that brings hope in Jesus: Donate / Become a Super Subscriber
VISIT OUR YOUTUBE CHANNEL: https://www.youtube.com/gatewaynews100
COMMENTING GUIDELINES
You are welcome to engage with our articles by making comments [in the Comments area below] that add value to a topic or to engage in thoughtful, constructive discussion with fellow readers. Comments that contain vulgar language will be removed. Hostile, demeaning, disrespectful, propagandistic comments may also be moved. This is a Christian website and if you wish to vent against Christian beliefs you have probably come to the wrong place and your comments may be removed. Ongoing debates and repetitiveness will not be tolerated. You will also disqualify yourself from commenting if you engage in trolling.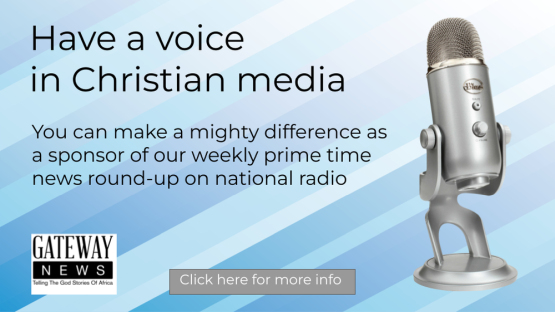 Click on banner for more info