WATCH: Silvia Sandford — 'Get ready South Africa'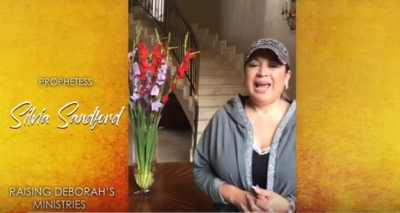 In this video clip sent to Gateway News by SA Back To God, Silvia Sandford, founder of Raising Deborah's Ministries in the US, who is in South Africa for a ministers' conference, shares a word for SA in which she speaks of a change in government and the raising of an unexpected leader who God will use to bring restoration and healing in the land.
PLEASE SCROLL DOWN TO MAKE/VIEW COMMENTS
ADVERTISEMENTS:
---
COMMENTING GUIDELINES:
You are welcome to make comments that add value to the article above and to engage in thoughtful, constructive discussion with fellow readers. Comments that contain vulgar language will be removed. Hostile, demeaning, disrespectful, propagandistic comments may also be moved. This is a Christian website and if you wish to vent against Christian beliefs you have probably come to the wrong place and your comments may be removed. Ongoing debates and repetitiveness will not be tolerated.