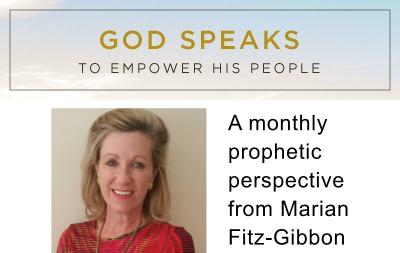 The sounds "chop chop chop chop"'of the copter broke the peals of childlike laughter, but this time it was different.
"Listen gamma, a copter!"
Angus Buchan flew over New Covenant Bryanston Church to bring the Good News. The last time I felt the clutches of fearful little hands around my legs and the sound of a helicopter was on the riot-filled streets and the smell of burning tyres back in 2016.
Looking back, there's a great difference between 2016 and 2017. The prayers in our nation are being answered. We're not through the battle fully but the advance is imminent.
Faith-filled air
The church was packed wall-to-wall. People from different places in one accord waited  expectantly for breakthrough. Our nation is coming to a place of one accord, with one mindset, one heart.
South Africa belongs to the Lord. From city to city, from church to church, the same clarion call is being heard. We cannot serve two masters, love one and hate the other. We are called to be as pure as little children, without guile and full of faith. We have asked of the Lord for an outpouring of His Spirit and for souls to be saved and He is answering.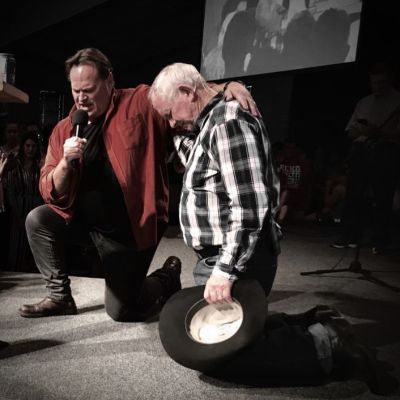 Faith like potatoes
Jesus is restoring hope to His people and reviving His people into a vital and vibrant body. Where folk have chased after the wind to satisfy their hearts, the Lord is saying choose who you will serve.
It's really is as simple as that. You want the favour of the Lord and you want an outpouring of His blessings, then follow His ways, do what His word says.
Angus Buchan says it as it's written. He's really a faith-like-potatoes man. You can't plant potatoes and expect a tomato crop.
Keep your eyes on Jesus
Jesus is the author and finisher of your faith. He is the only one who will never fail you. He will make a way where there seems to be no way.
Jesus cares more for our nation than we could ever imagine. He is busy mobilising men and women behind the scenes to come like a rushing river of love to bring more and more of His Gifts to this nation.
He is raising up men and women to be mighty in every sphere in our nation. Our responsibility is to position our hearts to stay in childlike wonder and faith, whilst we wait for Him to move as He promised. He will build His Kingdom and the Gates of Hell will not prevail against it.
Look up and look forward to the future. Sing to the Lord a new song and chop down anything standing in the way of the Lord.