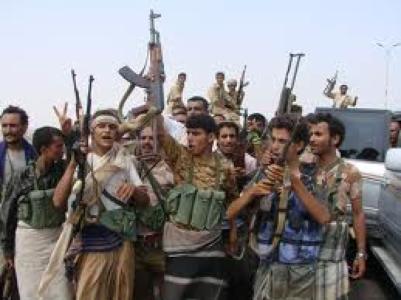 [notice] Recent developments in Algeria, Syria, Iraq and Mali have shown the new generation of Al-Qaeda, "Al-Qaeda 3.0", to be alive and thriving. As seen with communism, a simple ideology can be removed, but with religion, an attempt at removal only creates martyrs who will further their cause or religious belief relentlessly. So if military and diplomatic intervention by the West has failed to achieve its objectives, what is the answer? This question is discussed in this article from INContext Ministries' World In Motion, Issue 69. [/notice]
The dramatic attack in Algeria last month on a natural gas facility underscores the emergence of a new generation of al-Qaeda fighters across the Arab world, "al-Qaeda 3.0" or the movement's third generation.
Despite Osama bin Laden's death, al-Qaeda has exploited the 'Arab Awakening' of the last two years to create across the Arab world its largest 'safe havens' and operational bases in more than a decade. And this new al-Qaeda may prove to be the deadliest yet, with current leader Ayman al-Zawahiri (still hiding in Pakistan and still providing strategic direction to the global jihad) remaining at the centre.
The first generation of al-Qaeda was the original group created by bin Laden in Afghanistan in the 1990s. The second emerged after 9/11 when the group re-established itself in Pakistan, Iraq and then across the Muslim world. Now a third wave is active in the wake of bin Laden's death and the Arab Spring.
Syrian factor
The fastest growing branch of the new al-Qaeda is in Syria. Using the cover name Jabhat al-Nusrah, al-Qaeda has become perhaps the most lethal element of the opposition to Bashar al-Assad's brutal dictatorship. For al-Qaeda, Assad  and the Alawis (a large Muslim minority group) are a perfect target since many Sunnis believe Alawis to be a deviationist sect of Islam that should be suppressed. While al-Qaeda is only a part of the opposition in Syria, it brings unique skills in bomb making and suicide operations. Every week it gets stronger and better armed. (AINA)
From a regional perspective: In Iraq, citizens from the city of Fallujah have, since December 2012, protested against the American-backed government of Prime Minister Nouri al-Maliki, mirroring the revolutionary Arab Spring protests. A decade ago, Fallujah was the first Iraqi town harbouring insurgents to rebel against US forces in the country, and now seems to have caught a second breath in its resistance to the West. Iraq faces constant internal conflict with the majority Sunni Muslim population governed by a Shia Muslim minority under Maliki, and al-Qaeda has made use of this tension. And both Iraq and Syria can now be seen as 'feeding schools' for new militants uniting against the West.
In the West African country of Mali, the presence of French military troops has resulted in the first suicide bomb attack of a military checkpoint. The attack was claimed by the Movement for Oneness and Jihad in West Africa (MUJAO), one of a trio of armed groups that occupied northern Mali for 10 months before France sent in fighter jets, attack helicopters and 4,000 troops to drive them out. French troops are employing the same strategy used by US forces in Afghanistan in an attempt to rid Mali of suspected terrorists, but as with the US, such strategies could turn against them.
From a Christian perspective:
With the final withdrawal of US combat forces set for 2014, much is under analysis. In a previous article we asked the question whether the War on Terror had failed, and we are not the only ones. The reality is dawning on the US that not only have they failed, they may have helped to entice an even bloodier hatred towards the US and its allies. Military and diplomatic interventions have ultimately failed to restore peace and order, and will continue to fail while this 'solution' is pursued. As seen with communism, a simple ideology can be removed, but with religion, an attempt at removal only creates martyrs who will further their cause or religious belief relentlessly. Will the "free" world ever be rid of violence under the banner of terrorism and religious extremism? Renowned scholar and retired senior correspondent and bureau chief for TIME Magazine, Dr. David Aikman, confirms the hopelessness of political and military intervention: "We have to make peace with the fact that there will never be peace in the Middle East" (from his book, The Mirage of Peace).