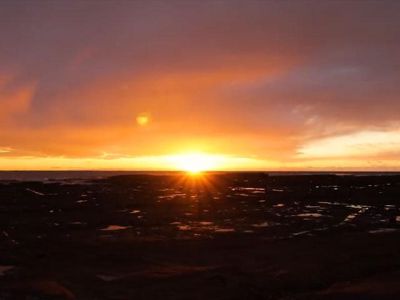 Christian leaders in Australia are inviting people around the world to pray at sunrise on New Year's Day.
Prayer and worship advocates shared a video on YouTube calling all Christians to go out to a public location such as a hill, lookout or landmark in their city or town and "make a declaration that Jesus Christ is Lord of your life, your family, your region and your nation" for 2018.
Warwick Marsh, coordinator for Australia's National Day of Prayer & Fasting said, "David said in Psalm 108:2, 'I will wake the dawn with my song.' So, during this time of prayer we want to focus on giving great praise to God. We also want to pray for revival and transformation, that God will bring healing to our land as it says in 2 Chronicles 7:14. Let us all pray for a great harvest of souls for the Lord Jesus Christ."
Organisers are asking everyone to arrive at their chosen location 15 minutes before sunrise to begin praying, and as the sun rises to read aloud the Lord's Prayer from Matthew 6: 9-13.
You can find a prayer guide and resources on their website, including country specific topics you can pray for. They're asking anyone who wants to participate to register their location  for updates and chances to connect with others in their area.
Organizers say they already have registrations from people in over a dozen countries including the United States, South Africa, India, North Korea, the U.K. and more.
Coordinators are also asking people to share photos and videos from their location on social media and use the hashtag #sunriseprayerrelay.