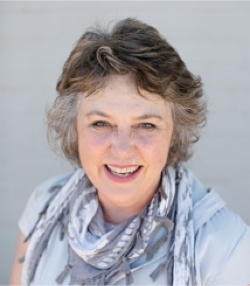 Corrinne Sandenbergh, director of STOP (Stop Trafficking Of People), urges believers to go out in Africa and preach the Gospel. This comes after trying to makes sense of a disturbing video clip she saw while attending the recent Human Trafficking and Gender Based Violence, Micah consultation in Livingstone, Zambia.
During one of the meals, a conference attendee put her cell phone before her with a video playing, showing four women being beheaded.
"I was dumbfounded, mortified and very disturbed by the images and since then have been asking God what the purpose of this all is. As I quietened my heart before the Lord one morning recently, my daily reading was from Hebrews 11: 35-37, where it specifically speaks of martyrdom…  being clubbed to death etc…. sawn asunder slaughtered by the sword, oppressed and cruelly tortured. All because of their faith."
"If those loved ones that were beheaded in the clip were born again believers being slaughtered for their faith, one would have the comfort that they are in heaven and safe. But if not, it would be an absolute senseless and hopeless tragedy."
She felt the Lord clearly saying to her that the physical beheading of these women was terrible to see, but that there are women who are being spiritually, sexually, financially and emotionally beheaded daily in the rest of the world.
"When violence is committed against a woman (whatever form it may take), she loses her destiny, identity, hope, dignity, initiative, originality, spontaneity, calling ….she could just as well be a corpse …beheaded," she said. 
"Therefore let us go out into Africa and preach the Gospel to all people…" she urged.
 Micah declaration
Sandenbergh also urges fellow believers to act on the Micah Livingstone declaration which was agreed by participants at the conference. In this declaration four areas of commitments are made:
to ending violence against women and children;
to the eradication of human trafficking in all of its forms;
to local churches becoming safe spaces for the survivors of abuse; 
to men speaking out alongside women.
The declaration ends with a call to act, identifying specific actions towards gender-based violence, trafficking and to get governments in Africa to participate. 
"There are organisations such as Restored doing amazing work by getting the men to stand up and get on board against violence against women," Sandenbergh said.  "For the rest of us, Africa's doors are still open… let us come behind the Livingstone declaration and do what our hands find to do".