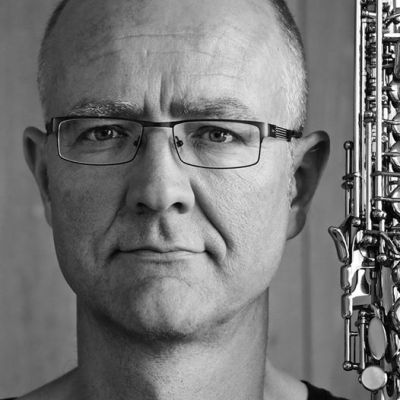 Born in Birmingham in the United Kingdom, John found himself in the heart of Johannesburg, South Africa working as a Senior Executive at Anglo American, all the while pursuing his love of music over the weekends and being part of the local church worship team alongside his daughter. However, towards the end of 2015, as a very significant season of change began in his life, he began asking God what he could hang his thinking on going into a time that was very much filled with the unknown. The Lord then began speaking to him on the theme of 'breath', and soon after, he decided to make 2016 the year of focus and to pursue his passion full time in the form of composing and recording his debut album along with a team of local artists, including his daughter, Emma.
Breath is the debut album from saxophonist-songwriter John G Williams.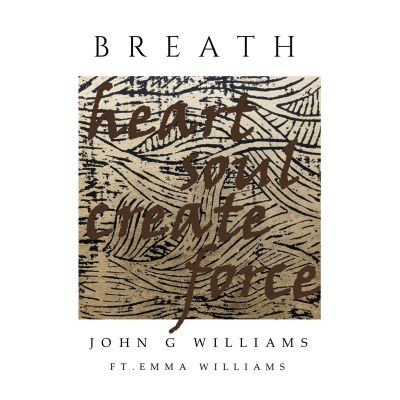 About the album
Locally recorded and composed by John, the songs are authentic and vulnerable and strive to capture a sense of wonder as a father, friend, and lover. Amidst the seasons of change in our lives, John wanted these songs to reflect the natural layers of human relationships which people can relate to, namely father and child. He wanted the reassuring and loving voice of the Father to come through in every melody and lyric. Each of the five tracks has an instrumental version, featuring John on soprano saxophone, and a vocal treatment, featuring John's eldest daughter Emma, making up a total number of 10 tracks.
Watch the music video of Emma singing Hidden In My Heart below:
The Father's heart
Throughout John's process of composing the tracks, he would hear lyrics in his head as he would refine each melody. But what started out as a few scratch tracks sung by Emma to be used as a reference for the musicians, soon became the inspiration for the unique, easy listening sound of the album. And when John asked his youngest daughter Katie to perform a moving dance piece on the streets of Johannesburg, as a music video to another track on the album, a mirror image for the father and child message John was longing to convey in each song became clear.
Watch the music video of Katie dancing in (Love You) Who you are below:
Behind the scenes
John was also joined by leading South African artists Concord Nkabinde on bass, the celebrated South African performing and recording jazz artist and educator, winner of the Standard Bank Young Artist award and one time band member for Hugh Masekela, Johnny Clegg, and others; Michael Bester on guitars, experienced jazz guitarist, composer and musical director, and Masters student at Berklee College of Music; Neill Ettridge on percussion, one of South Africa's most influential drummers and band member of Mango Groove, a leading educator through his Drumlab training studios and endorser of Sonor kit; Julian Wiggins on keyboards, the Guildhall trained composer, arranger, producer and multi-instrumentalist; and Emma Williams on drums (track: How Can I Not Love You).
John would not have been able to put this together without the inspired contributions of Julian Wiggins in arranging, producing and recording the project; Kevin Coughlan and his studios for tracking the musicians, and J B Arthur and his studio for mixing and mastering.
Meet the artists behind the scenes:
A call to authenticity
When it comes to the worship across South Africa, John believes the key to reaching the lost, and sometimes even those within the church, is to find and release our individual, authentic sound. Whether that be congregational songs, instrumental pieces or songs that are more for internal reflection. It is important that we make the power of worship accessible to anyone and everyone. When music is authentic, it will resonate with people where they need it most and at the level that they are comfortable with. Just because it's not congregational, does not mean it cannot change people.
Breath is now available on iTunes as well as Apple Music (Search: Breath by John G. Williams) or on his website: www.jgwmusic.com
For bookings, please email: johngriffithwilliams@gmail.com