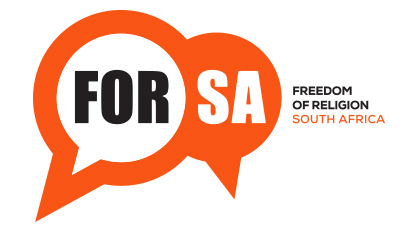 Attack on religious freedom is the most important issue facing Christians today, say US Christian leaders
South African pastors are urged to stand together against government attacks on religious freedom, says Andrew Selley, founder and CEO of FOR SA (Freedom of Religion South Africa), in a video message [see below] posted on the FOR SA website.
In the video he says FOR SA was birthed out of a growing concern about the government's increased interference in religious freedom and the autonomy of the church to govern her own affairs.
"While churches may disagree with each other on the interpretation of certain Scriptures, we can agree on this: it is not for the government to define the Bible and dictate morality for us," he says.
Selley warns that the current attack on religious freedom affects every one of us – our workplace, our family and church life. Christians need to rise up and stand together as our freedoms are about to be lost, and Christians who believe, teach and live their lives according to the Bible may well find themselves on the wrong side of the law. He urges pastors around South Africa to contact FOR SA, who will with their support be able to speak as a strong and united voice to government on issues affecting our religious freedom.
US Christian leaders sound the alarm
The threat to religious freedom is the most important issue that Christians face today, noted the annual National Religious Broadcasters convention in the United States which met a few days ago in Nashville, Tenn. Churches. The convention brings together ministries and organisations representing Christendom who come together to connect and communicate with one another.
Writing in Charisma Magazine, author Larry Tomczak says: Decision magazine, the publication of the Billy Graham Evangelistic Association, has been coming to my home for almost 40 years. Normally the articles are upbeat testimonies and reports on evangelistic outreaches. The recent edition is completely different, in that it sounds an alarm on the cover that we are now in a war on Christianity. Franklin Graham states boldly in his lead article, "I do not believe this is simply a culture war or a battle between conservative and liberal elements of our society. … This is a full-scale assault against Christianity and the followers of Christ."
Tomczak also reports that "The Roundtable", a recent meeting of senior leaders convened by Rick Joyner's MorningStar ministries, issued a clarion call for courageous leadership amidst the radical gay agenda and its aggressive attack on religious freedom. He recommends that Christians equip themselves to take a stand in love by viewing a new 47-minute video Is Gay Ok? 10 Things Everyone Needs to Know