Last year was a very special year in the realm of prayer with a notable breakthrough regarding corruption, said long-time Cape leader of Jericho Walls International Prayer Network Daniel Brink at the Cape prayer networks' annual 24/7 prayer summit on Wednesday.
The prayer for righteousness and justice to prevail had been a recurrent theme for a number of years, and in December last year the scale started to tip regarding corruption — with an unprecedented increase of prayer.
But God was not only cleaning up the nation. He would also clean the Church, said Brink in his overview of the past year.
Click on banner to register
The growth of the prayer movement was epitomised by a national prayer meeting, "It's Time", called by the Holy Spirit on April 22 last year in Bloemfontein. A meeting in parliament on November 22 was likewise a divinely- inspired event.
An increase of prayer in desperation around the issue of drought has been causing a "perfect storm" to start brewing, he said. The availability of WhatsApp technology had brought an avalanche of prophetic words. The world was now literally looking at Cape Town.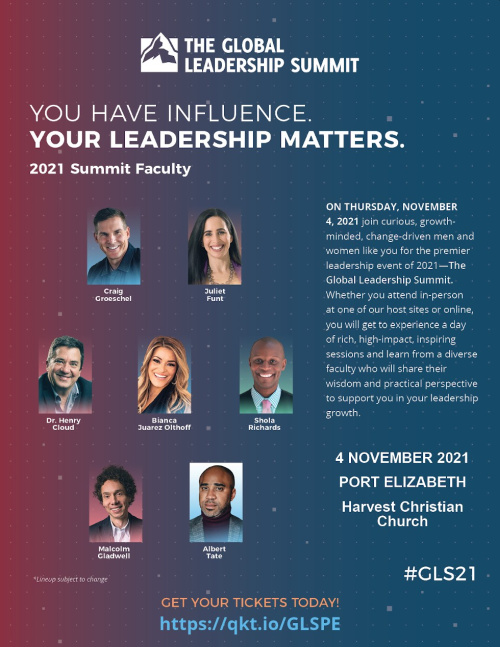 Brink challenged the audience regarding the "key" to the ultimate revival which everybody was yearning for: "Get two or three believers together who are willing to humble themselves radically, allowing the Holy Spirit to convict them of anything that could have been causing a blockage," he said.
He encouraged the congregation to keep on looking expectantly for "indications of real revival" such as when church buildings become too small and services become prayer meetings.
Regarding ministers visiting the city from outside, Brink advised: "Make sure that you seize the moment of your divine appointment!"
Terence Phillips, the Cape coordinator of United Prayer for South Africa (Up4Sa), highlighted the goals of the movement, viz. to unite the Church and to unite South Africa.
In a message to churches he has written: "We are calling all churches to allow a slot in their Sunday morning service to pray for unity in the Church and South Africa.
"Please make your church venues available to pray corporately for South Africa, at 15h00 on Sunday afternoon, 25th February, 2018. We encourage you to pray in your church groups, prayer groups, in your homes with family or any other setting, as we unite our hearts in prayer for our nation."
Phillips also narrated some spectacular answers to the prayers of the new Southern Suburbs Prayer Network that started last year. A few churches joined hands in response to gangster-related crime of the area. Incredibly a number of gangster prisoners from Pollsmoor Prison participated with them in a prayer walk in Parkwood Estate, a notorious township. The praying prisoners were chained together under the supervision of a prison warden. Warnings to youngsters to refrain from using drugs was also a catalyst for prayer for the local Christians.
Pastor George Paige from Mitchells Plain – ably assisted by Colleen de Alende from the Maranatha Prayer Network in Mitchells Plain and Thandi Hlobo from Khayelitsha – extended an invitation to everybody to come and join the It's Time Cape Town Event on March 24. They said God has been raising a standard of intercessors in response to the flood of evil that has been tormenting that part of the Cape Peninsula.
"We are not playing church because we are at war, We must take back what the enemy has robbed," they said.
The threesome demonstrated quite powerfully how effective it was when believers stepped out of their own churches to join hands with other believers, praying for their crime-infested communities. De Alende expounded on their strategy – they go to local churches with permission of the pastors, to stimulate prayer altars. Somewhat tongue-in-cheek, she said she sees the fact that It's Time was coming to their residential area as a vindication of their united prayer efforts.
Hlobo spoke about a few ladies from different churches who started coming together for prayer in 2010, taking their concerns right into central parliament. At all events they prayed for souls to be saved. The praying ladies worked closely with eight police stations. As a result, gangsters have been surrendering themselves.
The report of Alba Steenkamp from Stellenbosch Prayer Network was especially encouraging in the light of the prevalent drought. A group of intercessors have been praying at eight dams in the region since November 25 and two more are to be covered shortly. It has been very special to see how God used these prayer events to bring churches and communities together across all barriers of race and denomination.
P.S. When Pastor Angus Buchan proclaimed prophetically on November 24 in the Old Parliament Chamber last year that the Cape dams would be full by the end of March, he had no way to know how God had already started using the drought to unite the nation in an unprecedented way.