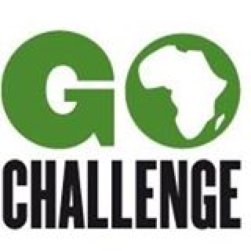 Hundreds of believers will be mobilised for the Great Commission during GO Challenge 2015 which is taking place in Cape Town from June 28 to July 9.
The GO Challenge is an initiative of OM South Africa committed to mobilising churches and believers from all walks of life to go out and share the love of Christ. Through a four day conference attendees will be equipped with the tools to reach out cross-culturally and in their own communities. Then during a seven day outreach they will get to test out the skills and experience what it's really like to fulfil the great commission and to go and make disciples of all nations.
The conference will take place at the Global School of Theology,Potsdam Rd, Killarney from Sunday, June 28 to Wednesday, July 1 and the outreach will be in Milnerton, from Wednesday, July 2 to Wednesday, July 8. Registration forms are available online at http://www.omsouthafrica.org/go-challenge-2015. Registrations close on Wednesday June 10. More info is available on the website and Facebook page.