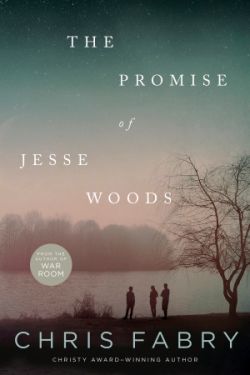 Book Review by Val Viljoen
Genre: Christian  fiction
In the summer of 1972, Matt Plumley family moves to Dogwood, West Virginia. It is a time of change and adventure for "Fat Matt", the preacher's kid.
He is befriended by Dickie Darrel Lee Hancock, who is of mixed race, and Jesse Woods, a tough and independent Appalachian girl.
As the unlikely threesome traipse hills and hollers, Matt becomes physically fitter and develops an appreciation for the outdoors. He also falls for Jesse and as promises are made to each other, he is soon deeply involved in her tragic life.
His parents are not happy about this association, although they are kind and helpful to Jesse and her younger sister when they are in need of help.
It is not surprising then that, years later, when Matt is working in Chicago, it is Dickie and not his parents who alert him to the fact that Jesse is getting married.
Matt returns to Dogwood — there is mystery surrounding the dramatic events of that long-ago summer and he needs to connect with Jesse once again to find answers.
There are a number of plot twists in the storyline which keep the reader guessing until the last page. There is also a satisfying amount of change and maturing that takes place in Matt and his father as they are able to face the truth about themselves in various ways.