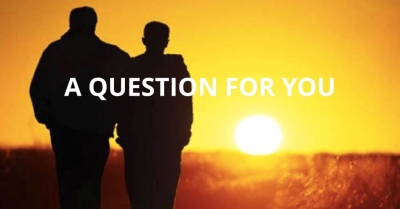 Dr Arno van Niekerk, the author of a survey that asked Christians if they agree with a 10-point plan for South Africa that represents the views of 200 SA Christian leaders, says he received 6 061 YES responses in only two weeks.
In a social media update, Van Niekerk says a meeting will be arranged with political party leaders to share the sentiments with them and ask them to respond in unity.
He urges Christians to pray for this process — and to answer one more question.
The question is: Do you AGREE that parties that support the 10 Points of Consensus should take hands and actively work together?
Van Nierkerk explains that the envisaged working together would mean if Christians vote for any one of the parties that have committed to the Christian Consensus, they actually vote for a "bigger pool" — meaning a stronger grouping (coalition/alliance) to lead the country in 2019 on the right path.)
He asks believers to share the above question far and wide, and respond by saying AGREE (if they do) to the number: 082 608 5711.
He says responses must be in by the end of February, after which all the data will be presented to political parties, "since it expresses Christians' voices in SA".
"Our democracy should be reflecting the will of the people, especially that of the majority, who are Bible-believing Christians," he says.