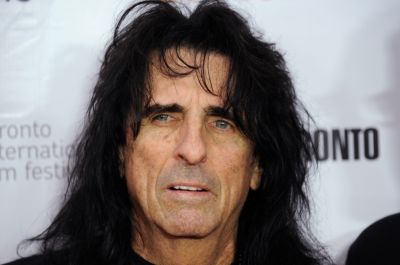 Originally published in The Christian Post
Alice Cooper, nicknamed the "Godfather of Shock Rock," is now a grandfather to twins born to his son, Dash, recently.
The 67-year-old rock-n-roll star has been Grandpa to twin boys, Riot and Falcon, for a few months already, according to a new report on Thursday. Cooper, who gave up his affinity for shocking performances when he became a born-again Christian, acknowledged the irony of now becoming a grandfather.
"Don't believe I'm not gonna get ribbed like you know, but then you realize almost every guy that I already know out there is already a grandfather," the singer told Fox10 Phoenix. "Mick Jagger is a great-grandfather, so he's way ahead of all of us as he always is."
It was not the first time Cooper compared himself to the Rolling Stones front man. In 2005, Cooper cited Jagger's six-year seniority over him, taking an oath to never retire before the "Beast of Burden" singer. Cooper also referred to fellow "rockers" with families including Johnny Depp and Rob Zombie. As for his two young grandsons, the singer expressed pride in their unusual monikers.
As for his two young grandsons, Cooper expressed pride in their unusual monikers.
"Well, this is a Riot. If that is not a lead singer name I don't know what is, and Falcon, he's got to be a guitar player," the singer told Fox10 while holding the babies with wife, Sheryl. "They'll probably go the other way."
Meanwhile, the "I'm Eighteen" singer would commonly use stage props such as guillotines, electric chairs, fake blood and baby dolls during early performances. Once named the most evil rock singer in the world, Cooper turned his life over to God over 20 years ago, and where he used to sing about sex, drugs, and alcohol, the rock star now sings of a "better message."
"I'm very careful about what the lyrics are," he told The Hard Magazine in December. "I tried to write songs that were equally as good, only with a better message."
Cooper has also founded the non-profit, Alice Cooper's Solid Rock, which includes a center for teens that provides free music and dance lessons. Read more on the website here.