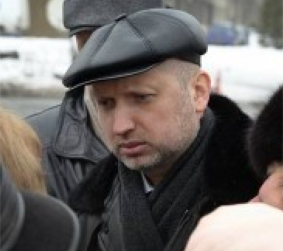 As the situation in the Ukraine shifts from one moment to the next, Christians in the country continue to pray and work for peace. Prominent church leaders and missionaries report that even amid the tensions, many people are turning to Christ.
On Thursday, lawmakers in the Crimea region of Ukraine voted to join the Russian Federation. The referendum will now go to those living in the region for the final decision. But whether the vote will proceed is uncertain, as diplomatic efforts between the US and Russia may further change the situation. CBN News reports:
"Diplomatic efforts to de-escalate the crisis in Ukraine are off to a very slow start, with talks between U.S., Ukrainian and Russian leaders going nowhere.
"Even so, US Secretary of State John Kerry said he remains hopeful there will be a face-to-face meeting between Russian and Ukrainian diplomats.
"Meanwhile, the US Congress is rushing to impose stiff sanctions on Russia, whose troops have seized control of Ukraine's Crimean Peninsula."
The escalating tensions have sparked many Ukrainian Christians to ask for prayers, especially for a peaceful end to the conflict:
"…Viktor Hamm, the Billy Graham Evangelistic Association's vice president of Crusades who was born inside a Soviet labor camp, is in Ukraine to encourage churches and meet with Ukraine's temporary president, who is a Baptist pastor. 'Mr. Turchynov is a member of an evangelical church in Kiev, a solid evangelical believer, a Brother in Christ and a great political leader,' Hamm said. 'With all that he has on his plate right now, he needs our prayers for great wisdom, stamina and peace.' "
With such uncertainty in the nation, the Mission Network reports that many people are looking to Christ for stability:
" 'During this difficult time, my radio program [is] going on, don't stop. And people are very, very hungry, especially now,' says Slavik Radchuk…. 'From Crimea, we have reports that former Muslims or Muslims are coming to our churches and saying, "Can we pray together to God?" ' says Radchuk. They don't want to die without hope, he adds."