A standoff has developed between the City of Cape Town and Christian pro-life activists over a sticker campaign in Parow.
The City has warned the pro-lifers that they will be prosecuted for contravening the Outdoor Advertising and Signage By-law if they continue to place "Value Life" stickers over illegal abortion advertisements on municipal property. Value Life campaign spokesman Peter Throp maintains that they have a moral duty to take action to protect the community from evil in view of the local authority's failure to do so. He has sent an email to the Mayor of Cape Town, Patricia de Lille, urging her to understand and support the campaign. He has not received a reply to the email which he sent on August 17. Throp has advised the City that he is seeking legal advice.
After more than two years of regularly removing illegal abortion advertisements from lamp posts and other municipal property, only to see them being replaced with more, the pro-life group launched the Value Life campaign at the end of June, says Throp. They began placing stickers stating "Abortion is evil" and "value life" on top of the illegal abortion notices, arguing that they were not contravening the by-law because they were not attaching their stickers directly to municipal property. But on August 9 a VRCID official ordered them to stop what they were doing. Since then a dispute between the prolifers and the local authority has been conducted via a series of emails in which both sides state their positions.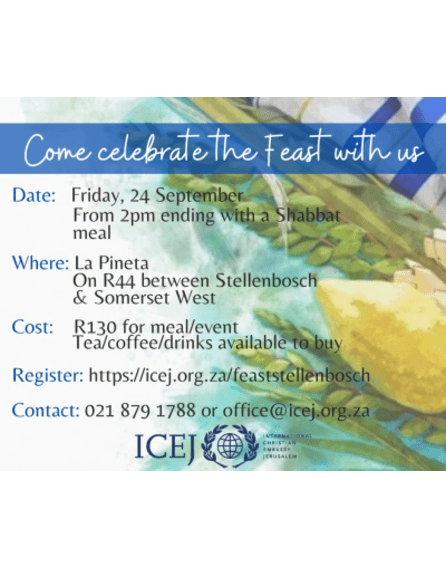 'Noble' but 'illegal'
In an email to Throp dated August 12, VRCID Chief Operations Officer Derek Bock says while the group's intentions are noble their actions are illegal and that it will cost the city thousands of rands to remove their stickers. He suggests the activists should rather help to remove the illegal abortion advertisements. In subsequent emails the City's Chief Environmental Control Officer Debbie Evans says that the group's actions are no different from those of the illegal abortionists and that by placing their stickers on top of the abortion advertisements they are making it more difficult and expensive to clean up. She warns Throp that "if you continue to paste illegal posters, the City would have no option but to prosecute".
She says the backyard abortionists are very difficult to trace but Law Enforcement and SAPS are actively investigating and behind the scenes there are plans to step up attempts to apprehend and prosecute them.
"I understand your frustration, just as we are frustrated, but we have to abide by the law," she says.
In his email to the Mayor Throp insists that the Value Life stickers do not increase the cost of cleaning.  They are small and self-adhesive and can easily be peeled off together with the offending advertisements, he says. From much experience he says he knows that it is the original poster that is difficult to remove.
Public support
"I find it insulting that my action to save life, should be considered the same as with the back street abortionist. It has been my experience when placing 'Value Life' stickers, that the public show support with positive, encouraging comments," he says.
He says: "If Local Government is serious about eradicating illegal abortionists and their illegal advertising posters, then have their cell phone numbers terminated by the service provider."
Regarding the threat to prosecute him he says: " After years of experiencing local authority's inability in delivering a clean environment, of which our constitution says we have a right to, my conscience dictates that I must protest the status quo and therefore, this is not about my contravening a City by-law, it is in fact about my protesting society's loss of dignity, and if I am to be prosecuted, then I should be persecuted for what I am truly protesting about and charged accordingly, then perhaps the court that judges my actions may show sympathy for the human indignity that I and other members of the public have to endure daily, and order the local authorities responsible to clean up the environment of this repugnant advertising forthwith.
"The bigger issue here is that it is the public's human right, and a moral duty, to take action and cover this offensive evil with the compassionate intention of protecting our communities and safeguarding our women and young girls from butchery and even death, and not the possible contravention of a City by-law.
"This issue is about the message, not the messenger.  Can the City not see a way to support this message?
"Our country is not as beautiful as those with reality blindness would have us believe.  We have homeless people sleeping in doorways, with no toilets. We have a prolific drug and pornography problem in addition to this illegal, offensive advertising of abortion, penis enlargement and womb cleansing. Do the people who govern us fail to see how this degrades our nation ?  Particularly degrading our female members of society who ultimately become the victims."
Throp says his prayer is that other pro-life communities throughout South Africa will adopt the Value Life campaign in protest against the plague of abortion advertisements all over the country. He invites anybody who would like more information to call him at 073 280 0555.
"Value Life is available to anybody who wants to take action.  There is one condition, that they undertake in the Lord's name never to place the 'Value Life ' stickers directly onto other people's property," says Throp.
"Obedience and discipline is needed to participate in this mission.   The 'Value Life' stickers must only be placed on top of the illegal, offensive advertisements, such as abortion, penis enlargement and womb cleansing etc.. ( See following BEFORE and AFTER examples)."
Throp says the artwork for the 100mm X 125mm stickers, which can be downloaded here, can be used anybody who wants to print their own, or people can order stickers from him. Those who cannot afford stickers can still contact him.
Gateway News has emailed questions to the City of Cape Town regarding its stance on the Value Life campaign. At the time of posting this report no reply had been received.