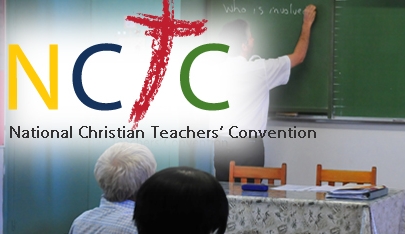 Teachers and principals attending the third National Christian Teacher's convention in Bloemfontein from Saturday (October 1) to Tuesday (October 4) will be encouraged to rediscover a sense of calling in their work.
Christian educators, especially in Government schools, often felt isolated and discouraged, and the convention hosted by the Foundation for Cross-Cultural Education, was designed to encourage and equip them, said Mrs Elma du Toit, a spokesperson for the organisers.
The theme of the 2011 convention was "Teachers: Surviving, Successful, Significant?" she said. A Department of Education and Training official would open the discussion on "Surviving" by spelling out the challenges facing South African schools today.
During the "Successful" section of the convention delegates will explore solutions to the challenges, from a Christ-centered perspective.
The latter part of the convention will focus on the "Significant" topic, where Christian teachers will be motivated to view their work as not just a job but a calling from God to expose children to Biblical truths and values in an environment that promotes a secular-humanist outlook.
Highlights of the 4-day event will include reports from two principals who will testify to the difference God is making in their schools. Nelspruit Primary School principal Wynand Viljoen will share about a Christian revival that began at the school three years ago, which has impacted not only the school but the surrounding community. Chris Tshivaka, principal of a High School in Thabong, Welkom, will report on how the school was transformed from one of the most dysfunctional schools in the region to an award-winning school after he invited groups of people to pray at the school and implemented a programme of strict discipline.