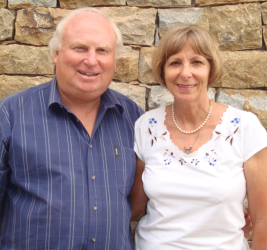 Christians in Cape Town are invited to a Shabbat celebration on Friday, February 14, hosted by the David and Jonathan Foundation (DJF) which helps South African churches to partner with Messianic congregations in Israel.
The Shabbat, at Logos Christian Church, Belville, at 7pm, will take the form of a bring -and -share finger supper. There will be a time of worship and a talk by Jack Carstens, the founder of DJF, who will discuss "The law of Moses and the Law of Messiah- is it the same?" Entrance is free but anybody wishing to attend should RSVP to 021 559 2958 or jech@mweb.co.za.  A freewill offering to the Messianic congregations in Israel will be taken.
JFD currently has a network of more than 20 churches in SA that are praying for and supporting 11 Jewish congregations in Israel, said Carstens.
"We would like to expand our network and support more congregations in the land. There are presently about 15 000 Messianic believers in Israel and the numbers are growing fast," he said.