The Lord God Almighty spoke to Günther Hess in a dream in 2002 saying that He would give him three gifts: love, knowledge and technical skills to build houses, which he did not entirely understand at first.
"When I woke up I was emotionally and physically drained, yet I did not understand the dream fully as I had never built with bricks and mortar, nor am I technically skilled – ask my wife," says Hess with a laugh.
To be more precise,Hessis a spiritual house builder having taken to heart the Lord Jesus' commission in Matthew 28: 19-20 "Go therefore and make disciples of all nations, baptising them in the name of the Father and of the Son and of the Holy Spirit, teaching them to observe all things that I have commanded you: and lo, I am with you always, to the end of the age."
Click on banner to register
"I came to understand that the call of God on my life to 'build houses' meant to build new organic churches," says Hess who is a member of the European Coalition of Apostolic Leaders (ECAL), and co-founder of the Apostolic Training Network (ATN).
Hess says the ATN aims to train small groups of disciples through webinars and on-site seminars.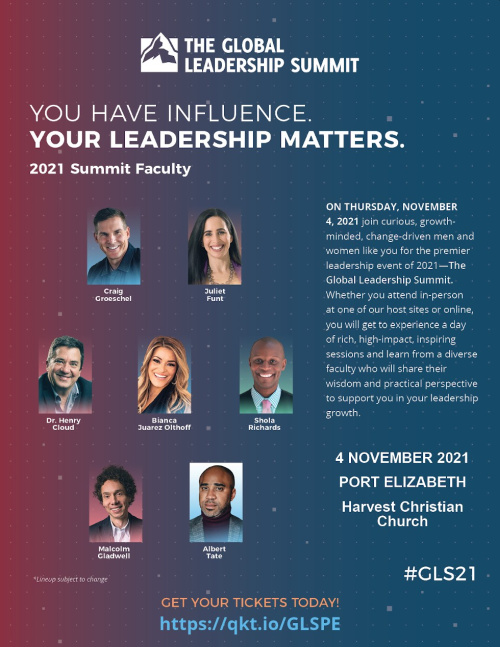 Discipling nations
"Our goal is to coach disciples in their local environment through simple, practical, strategic outreaches after which they will train new disciples, multiplying kingdom disciples who will ultimately disciple nations.
"While our broader aim is to plant churches and disciple nations, we believe they are the consequences of good discipleship training of individual people, which is best done in a small group.
"We start with a group of five to 10 disciple leaders with the aim of them multiplying disciples in turn.
"Our aim is not to make church members, but to make disciples. Church members are often consumer and knowledge-orientated, while disciples are people and obedience-orientated. Church members come, while disciples go.
"We want to develop a viral discipleship movement reproducing disciples by copycat, practical teaching on the Gospel, evangelism and prayer," says Hess.
The ATN method is inspired by "Training for Trainers" (T4T), which is a movement based on principles and practices believed to facilitate the rapid multiplication of disciples.
"It is God´s time for a movement of trainers who train trainers. Three years ago the Lord spoke with me about multiplication through training of trainers and brought me in contact with the T4T movement, which is one the most dynamic church planting movements in the world," says Hess.
In less than a decade, T4T multiplied a small band of disciples into a movement of some 150 000 new churches with nearly two million baptisms.
Hess says ATN has been founded in the belief that God can use people in their own communities for His mission to redeem the nations.
Multiplication
"Individual people are able to multiply new believers and churches by being engaged with proclaiming the Gospel, discipling new believers and seeing healthy churches planted and reproducing in their own communities."
The seed of ATN was planted when God connected Hess through dreams with Reinald Leichte from Austria and Christof Brux from Switzerland.
"God spoke very clearly in dreams that he wanted us to initiate a 'training for trainers' school even though we didn't know each other at that point!
"Now, we work passionately to develop a viral 222 movement of discipleship — 2 Timothy 2:2 'And the things that you have heard from me among many witnesses, commit these to faithful men who will be able to teach others also'.
"We establish disciples, who are strengthened and empowered through training, nurtured on a personal level, and who then train others as disciples.
"Our mission is to release potential leaders and disciples into their calling and purpose through coaching, life-changing seminars, and webinars.
"We are excited about a movement spreading from house to house in Germany, Switzerland, Austria, Africa, Asia and beyond," says Hess.
He informs that the Apostolic Training Network's discipleship training results in two outcomes.
"Firstly, more prayer; secondly, more evangelism."
Hess says he recently had another high-level encounter with the Lord.
"He spoke in English to me and said, 'Go to the sermon places, but come back often'.
Angelic visitation
"From that point I knew that I had a calling from the Lord to take the training-of-disciples-to-train-disciples principle abroad, which was confirmed when Christof had a visitation from an angel at the beginning of this year.
"The angel said now all our prophecies would come to pass and that we, as a team, would travel from the south of Africa to the north and there would be huge masses of people we would influence and many new believers."
Pastor Denver Lewis of the Fire Evangelism Apostolic Mission in South Africa has joined-up with Hess, Reinald and Christof in the formation of the ATN which recently held a four-day church planting webinar.
Lewis says the webinar was highly successful. Although originally only planned for African countries it brought together participants from Germany, Austria, Switzerland, South Africa, Zimbabwe, Zambia, Rwanda, Uganda, Bulgaria, Pakistan, the US, and Bangladesh to promote the planting and reproducing of Kingdom-minded believers and organic churches in each participating country with the vision to reach their God-given portion.
"One of the main ideas to come out of the webinar was that we, as disciples of Jesus, need to reproduce and multiply using the Word of God as our seed, which is sown to grow and multiply through discipleship succession," says Lewis.
However, Lewis points out that in Ephesians 4:11-12 we are told it is the work of the five-fold ministry to educate and equip the saints to extend the work of the five-fold ministry: "And he gave some, apostles; and some, prophets; and some, evangelists; and some, pastors and teachers; for the perfecting of the saints, for the work of the ministry, for the edifying of the body of Christ".
"We need to focus on the five-fold ministry. The work of the Pastor is to equip the saints to do the work of the five-fold ministry, which will awaken the members of the congregation who are a sleeping giant," says Lewis.
Hess agrees with Lewis saying that today, Jesus' disciples should do just as He taught His disciples to do more than 2 000 years ago, which was the same as Jesus Himself did as explained in Matthew 9 and 10; heal sick people, cast out demons, teach, preach the Gospel of the Kingdom, and share the good news.
The ATN's main goal is to start 10 000 new organic churches through the reproduction of disciples, which could be initiated in almost any environment, from homes to workplaces or social meeting places.
"We want to change social patterns by empowering Kingdom-minded trainers and Church planters that are locally sustainable.
Sustainable movement
"We believe that foreign finances are a very sure way to kill a church-planting movement that should be sustainable and supported from within," says Hess.
He says two key ATN teachings are on stewardship and tent-making, which is about vocational discipleship as described in Acts 18:1-3 when Paul dwelt with Aquila and Priscilla in Corinth and worked with them at tent-making to earn his subsistence with his own hands so as not to be burdensome to his congregations.
"Our next step is to involve the ATN with prayer networks in each of the countries that we operate within, so that we have a foundation of prayer for everything that we do," says Hess.
He contends that two godly megatrends today are to rediscover discipleship and to work in networks instead of working autonomously and independently of each other.
In October this year Hess will travel from Germany and meet-up with Denver for an African mission that will take in South Africa, Zimbabwe, Zambia, and Rwanda, visiting the capitals and other major cities in each country for three-to-four-day training sessions that are aimed at equipping Christians with the desire to start a church planting movement.
"We start with the basic training of a core team for each country. We want to find persons of peace who are ready to obey Jesus' commission of Matthew 28 'Go therefore and make disciples of all nations'.
"We are seeking people who are prepared to start discipling in their own home or in the home of a disciple.
"It would be an advantage if these Church planters are able to network the networks, allowing the much-needed message to spread fast."
interested persons can register with the Apostolic Training Network by contacting Hess at ap.guenther@apostolictrainingnetwork.org .