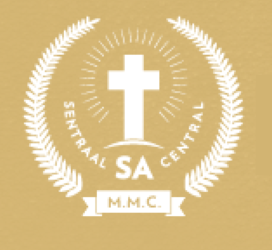 It has been a long time coming but it is finally happening — the first Mighty Men Conference in the central region of South Africa will be held at Bundu Game Lodge just outside Welkom from Friday, June 27 to  Sunday, June 29. 
After Mighty Men movement founder Angus Buchan announced that the 2010 MMC would be the last one on his KwaZulu-Natal farm, Shalom but they should continue to be hosted around the country "we prayed and attempted to find a suitable venue without any success," said MMC Central SA organiser Garth Batteson.
But there has since been a breakthrough.
"Earlier this year Patrick Conradie and his family made their facilities available to host a MMC Central SA and the process started. When GOD opens the door no person can close it and I thank the men of faith for being obedient to God's calling," he said. 
Men and boys are invited to come and enjoy a time dedicated to changing men's lives by reuniting them with God and glorifying Him, while offering them the opportunity to come together in greater strength for their families and businesses.
In true Mighty Men tradition, men will be able to camp at the venue which is situated on the R70 between Riebeeckstad and Odendaalsrus. Tickets can be purchased at Arctic Welkom and Bloemfontein, at R50 per person for the weekend, and R100 per person for sleep over/camping for the weekend. Women and girls are welcome to join the men at a family service at 10am on the Sunday.
Everybody who attends should bring a fold-up camping chair to sit on at the various sessions, said Batteson. Event speakers are Piet Jacobs and Danie van Wyk and worship will be led by Franna Benade.
Programme details and more information about the MMC Central are available on the website www.mightymen.co.za. Garth Batteson is also available to answer queries; he can be reached at 082 576 6952 an ewlin1@nashuaisp.co.za