A monthly column bringing you frontline testimonies of what God is stirring up across the globe. By international evangelist Lindy-Ann Hopley, Beautiful Witness Ministries.
Cars were buzzing in a typical humid, noisy Panama city. The atmosphere was electric, as we headed towards Panama's famous women's prison.
My heart was very eager and excited to have this unique opportunity to speak to the ladies behind bars and to be honest I had no idea what to expect. I felt the Lord wanted me to wear my beautiful new yellow dress.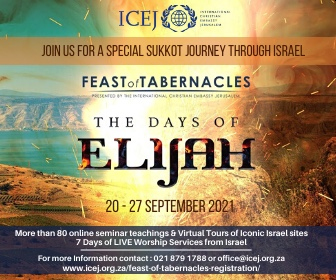 Click to register
Upon our arrival, numerous searches were done by prison security before we could go enter inside. I was at ease in the joy of Jesus.
The prison was like a big community centre with different "homes". The area appeared old and unmaintained with street dogs and laundry lining the walkways.
It was time to bring His light into their darkness.
There I stood on a folded cardboard box over some elevated space in the middle of what seemed to be a dingy wet wash room with an open roof, surrounded by 80 inmates.
There were ladies of all types. Some stood unbothered in an old bra and shorts. One could clearly see the butch "men" in the group. And, others appeared as simply the most normal looking women. One lady had cutting scars all over her arms with what seemed like not a patch of normal skin left to slice.
The atmosphere was thick. I stood as a city on a hill. As I opened my mouth and started to sing, the Holy Spirit flooded the room and it started to rain!
Some were strong looking and some were weak looking, but ALL were in prison and ALL were in need of the same thing, LOVE! Everyone needs a saviour! As the rain came down, my team tried to put something over my head and more cardboard on the dirty wet floor, but I was not moved and asked them to leave it, as I wanted nothing to distract from Him. The sweet presence and love of Jesus flooded that little washroom. As the rain was falling, so were the tears. Women stood weeping into what had now turned into an altar!
The butch, the broken, the weary, even an ex-pastor — they all came.
I made my way through the crowd, touching, hugging, praying, and prophesying, as the Lord led. The train of my yellow dress covered in mud. This became a clear picture of these brides being dirtied by life and their wrong decisions. All the women were concerned about the dress, but soon realised that THEY were deemed more important than material things.
That day every single one of those ladies, overcome with the love of Christ and weeping in His love, surrendered their lives to the King!
As God started to reveal healing that needed to take place, miracles started happening, a tumour dissolved and much more! As the praises were rising, so was the number of women. And within a short period of time, a second altar call was in order and more women came to the feet of Jesus!
After the ministry time, we handed out some gifts of toiletries and personal necessities to the ladies. It was Mother's day and we honoured them; His mercy and grace flowed and all of heaven celebrated!
On my way out the prison the warden stopped me as she had heard how I was from South Africa and had four inmates from there. They went to fetch them from different cells to meet me. There were two black ladies from Johannesburg, one from Soweto, one Indian lady from Durban and one white "tannie" from a small Afrikaans town.
They stood before me embarrassed. "Wat maak julle hier?" I asked. "What are you doing here?" They wept as a nostalgic guilt and shame covered them. His love covers a multitude of sins! I sang over them and prayed as they all in tears and conviction came home in their hearts to their God, King Jesus.
Watch as we did a short clip after coming out of the prison.

[View video here if you cannot view above: https://www.facebook.com/lindyann.hopley/videos/10156390939705356/?d=n ]
Never the same again, neither me nor them! It was truly a Holy Spirit visitation behind bars, whether in prison or out. Are you still behind bars? Where the Spirit of the Lord is there is freedom!
No matter where and who you are, say YES to Jesus today! He will give you REST.
Lots of Love & Fire,
Evangelist Lindy-Ann