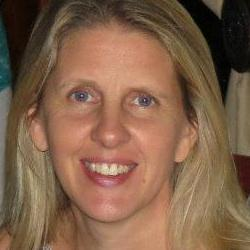 A prominent Stellenbosch pro-Israeli Christian activist, Vivienne Myburgh, is raising funds to run a full page advertisement in the Sunday Times "to bring the truth regarding Israel, her history and her absolute legitimate right to exist and to defend herself".
In an email appeal to "friends of Israel" she says to date R50 000 has been pledged towards the R346 500 cost of displaying a full page ad in the 3.6 million circulation newspaper on Sunday, August 31. Her goal is to get all funds sorted by Tuesday, August 26 in order to have final print work in by Thursday.
In her email letter she says the campaign has been on her heart and was confirmed by a friend who approached her last week "to ask me to please consider doing exactly this!"
She writes: "There has been a lot of misinformation and negative media about Israel and we need to up our game for truth in the media around Israel !
"To remain silent is not an option, as we are in the midst of a battle for truth regarding Israel.
"As we stand up for her right to exist, in fulfilment of the words spoken by the prophets, we also stand up for the Name of the One and only God of Abraham, Isaac and Jacob, who has chosen Israel as the people of His inheritance and has declared over and over that He is the One who gives them the land of Israel, as an everlasting possession. Israel is His banner to the nations, declaring His faithfulness to keep His Word."
Myburgh urges readers to prayerfully consider contributing any amount to the advertisement fund and to pass on the appeal to others who might like to bless Israel at this time.
Contributions can be paid to:
Account name: Am Israel Chai ( means: The people of Israel live!)
Branch – FNB Stellenbosch – 200610
Cheque account – 62490309088