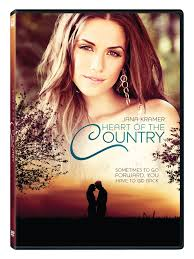 Book Review by Val Viljoen
HEART OF THE COUNTRY by RENE GUTTERIDGE & JOHN WARD
Heart of the Country is the story of two prodigals. Luke is from a wealthy background; Faith has come to the big city from the country, running from her father and sister on the death of her mother.
After their marriage, Luke feels stifled as the second son in the family business and asks for his inheritance so that he can invest in another business. Just as he is thinking of himself as a rising executive, the wheels fall off in regard to his new business affairs. Unfortunately, in the run-up to this he has lied to Faith, who does what she has done before when faced with a difficult situation she can't handle and runs!
Having nowhere else to go, Faith ends up back where she started in her home town. Luke who is heartbroken by Faith's leaving is also in a lot of trouble with the law and needs to face the possibility of a prison sentence. Faith meanwhile is struggling to fit back in to her family and needs to deal (amongst other things) with her sister who is not happy with her sudden return.
As the saga enfolds, both Luke and Faith come to a new realisation of the importance of family. It is a tale of much unconditional love and forgiveness, and ultimately commitment to marriage. This is a well written story which bring into clear focus how obeying God's principles leads to abundant life in all its many forms.