"The more prayer the better but it's not from me!" said farmer-evangelist Angus Buchan today in response to a viral social media message purporting to be a call from him for Christians throughout South Africa to pray on Wednesday (January 24 2018) for rain in the Western Cape.
"We are praying 24/3/18 Mitchells Plain," said Buchan, referring to the "It's Time" meeting to pray for South Africa which he has called in Cape Town in two month's time.
The hoax message, claiming to be from Buchan, and written in his style and referring back to last year's historic "It's Time" prayer day in Bloemfontein (albeit stating the event was on April 21, when in fact it was on April 22), spread rapidly through Christian social media networks, with many people reporting receiving multiple copies of the message.
Click on banner to register
South African believers, concerned about the water crisis in the Western Cape, took up the call for an hour of prayer from 1pm to 2pm on Wednesday, sharing the message widely, promoting it in churches and at events, and planning ways to participate in the national prayer event in groups or alone all over the country.
When people began to realise the call to prayer was not from Buchan and therefore a hoax, they faced a dilemma — to support the call or to drop it. It seems that many — if not most — are taking the line of Buchan himself — saying "the more prayer the better" regardless of the trigger.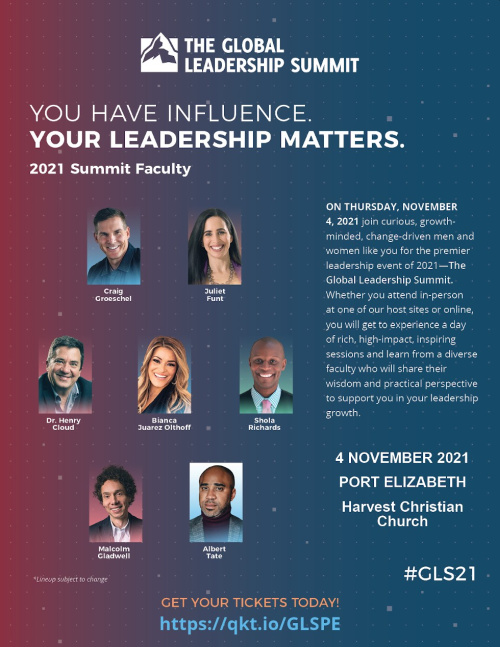 Respected prayer network Jericho Walls International posted a call to prayer on its website today, saying: "Several groups asked for Christians to unite in prayer on Wednesday 24 January 2018 to pray especially for the water crisis in Cape Town, but also the drought that is plaguing nearly the whole country.
"Pray as individuals, but try to unite in prayer in groups anytime between 12:00 and 14:00 or in the evening."
The seriousness of the Western Cape water crisis is brought home by the latest estimate of the Western Cape Water Supply System on the day that the City of Cape Town is expected to run out of water if nothing changes. The latest "day zero" estimate is April 12 2018.
Significantly, the Cape Town "It's Time"  (see promotional video clip below) meeting is scheduled to take place just 19 days before "day zero" — and will surely provide an opportunity to pray for God to end the drought — or, hopefully, to thank Him for breaking it. At a prayer day in parliament on November 24 last year Buchan prayed a prayer of faith, declaring that the Western Cape drought would be broken in March 2018.
[fbvideo link="https://www.facebook.com/UncleAngus/videos/10156211228658856/" width="400″ height="320″ onlyvideo="1″]
In conclusion, what about the hoax itself? Who was behind it? Why? Whatever the answers the incident highlights the hazard of hoax messages and fake news in today's social media space. This time, the result of masses of people passing on a hoax message was prayer. But what about hoaxes that promote more sinister agendas? May Christians take this strange episode as a warning to adopt a more critical stance to social media messages and take steps to verify them before passing them on.