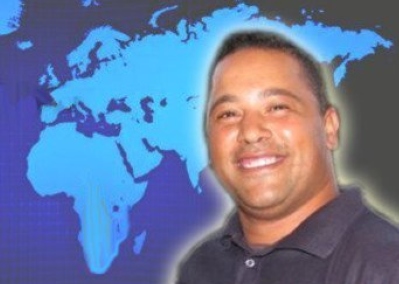 Holy Spirit revival has broken out in the Cape Town township of Mitchell's  Plain according to reports reaching Gateway News today.
Pastor Mark Bloemstein of the Westridge Evangelical Community Church, which is at the epicentre of the current move of God, said they were into their fourth week of exciting daily revival services with no sign of letting up. The services — two hour morning sessions and approximately four hour evening meetings — were being led by evangelist Craig Meisenheimer, a former gangster who was dramatically saved by God during the middle of a gang battle some 17 years ago. The meetings were non-denominational, with his church merely serving as a venue for what God was doing in Mitchell's Plain and beyond.
Bloemstein who has pastored the church for the past 16 years, while working as a carpenter by day, said God was achieving instantaneous healing and deliverance breakthroughs in young people that churches had not been able to attain through long periods of intensive counselling. He said normally he would be exhausted after nearly four weeks of day and night services but this experience was energising.
School lessons suspended
He said the revival was touching people — especially children — who were thirsty for more of God, with manifestations such as uncontrollable weeping, talking in tongues, falling under the power of God and prophesying. Young people were being saved and lukewarm believers were being revived. In one case, a few children who had been blessed at a service triggered a group reaction during an assembly at the Shiloah Christian School in Wynberg resulting in lessons being suspended for four hours as children encountered God. He said he was working on a carpentry project at the school when he was called by a concerned teacher and saw about 40 teenagers crying, laughing, prophesying and proclaiming the truths of God. He said that the school principal, Vanessa Maxwell, was sensitive enough to deal well with the situtation and encouraged the children to share testimonies the next day about what God had done in their lives. One Xhosa-speaking learner shared that she had been healed of serious ailments for which she had been receiving medical treatment. She said that she had told her mother that after her encounter with God she no longer wanted to participate in traditional rituals with the family, especially those related to her health problems. Parents who attended a church which would not normally be open to the power of the Holy Spirit were encouraging their teenage children to keep attending the revival meetings because they were being set free from involvement with drugs which was rife in the area.
He said that new people were coming to the services every day. The revival leaders believed that God was showing them that they should adopt a strategy inspired by 2 Kings 4, in which the prophet Elisha instructed a widow, who feared that her creditors would enslave her sons, to put out empty vessels and to pour oil into them. As long as new vessels were put out the oil kept flowing. Bloemstein said: "We will keep going with the services as long as there are new vessels ( i.e. thisrty people) to fill. We would like to get as many vessels filled as possible," he said.
He said that he and Meisenheimer, along with other Christians in the region were part of the Transformation Africa network that has been calling on God for revival for years. "We have seen bits and pieces before but this is different," he said.
On his facebook page on Monday, Meisenheimer wrote:
"We started today with the fourth week of meetings,all I can say is that the revival is spreading,the meetings has been extended for another month,and people are coming every night from different churches,and is carrying the fire to where they are going,our heart is to see this spread all over the city.  We are in the 3 week of the revival in Mitchell's plain with Pastor Mark Bloemstein,Evangelical community church.Last night a group of young people came to the meetings,got hit with the fire of God,and today in school,@ the assembly the power of God came upon 40 of the students,prophesying and speaking in other tongues,the school could not function as usual,this fire is spreading,we are continuing for as long it takes.
When you make room for the anointing,the anointing will make room for you.
REVIVAL,NOTHING ELSE ,NOTHING LESS."