[notice]A fortnightly column on marriage, family and relationships.[/notice]
On Monday morning while the nation was celebrating the life and commemorating the passing of our former statesman the late President Nelson Mandela we were shocked to hear that Sifiso Ncwane had died.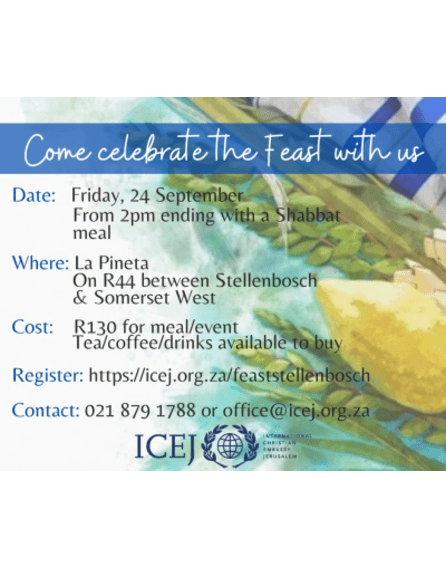 The Kulungile Baba hitmaker died on Monday in Fourways Life hospital after a short illness. The illness started on Sunday night at his Johannesburg home. He was then taken to hospital, where he was admitted and diagnosed with kidney failure and was later moved to the intensive care unit.
"He unfortunately took his last breath at 9.30am Monday morning the 05th of December 2016 in the presence and arms of his loving wife Ayanda Ncwane," said the family in a statement.
Ncwane has been a force in the gospel industry for more than a decade. His hit single Kulungile Baba has been used on many occasions to comfort the grieving. This song was an anthem the year it won best song of the year at the South African Music Awards (SAMA).
Kulungile Baba became the first gospel song to win at the SAMAs. The words of the song proved prophetic with Ncwane, as some of the words talk about health and accepting the will of God for one's life if health fails you.
Sifiso penned many songs through the years that were a source of comfort and inspiration to many. As good an artist as he was, what made Ncwane stand out from other artists was the relationship he had with his wife Ayanda Ncwane.
A visible and united team
The two were a visible team in many gospel award ceremonies. They have been a united team in the pursuit and the advancement of Sifiso Ncwane's career in the gospel industry. Ayanda was his manager.
This young couple served as an inspiration to many not only in the gospel industry but also in the arts and entertainment industry as a whole, where marriages do not last because of pressures of the industry, including pressure on artists to work away from home on tours for extended periods of time.
The public knew that Sifiso was married but more than that they knew that he loved his wife. He publicly displayed his affection for his wife. He was vocal in his declaration of love for his beloved Ayanda. He praised and complimented her publicly.
Sifiso and Ayanda Ncwane worked together going from place to place ministering. In an industry where male artists (and many preachers) are hesitant to introduce and reveal their spouses to the public Ncwane proudly worked with his wife and thanked her for his successes.
It is because of this close relationship between the two that many took to social media expressing concern for Ayanda during this time. They shared their own denial and emotional pain at the death of the gospel icon saying if they felt such pain what Ayanda must be going through must be so much worse.
Advocates for happy marriages
There are many lessons we can learn from this couple but below I have listed a few lessons that they have continually displayed. They were advocates for happy marriages and happy homes. Ayanda Ncwane the night before her husband's death wrote this on her Facebook account.
"Your adversary, the devil, walks around like a roaring lion, seeking for whom he may devour" 1 Peter 5:8…. How I wish couple could spend enough time praying and covering their marriages & families with blood of Jesus, clothing their marriages with the full amour of God. Be careful young couples, the number one mission in the kingdom of darkness in destroying marriages & happy homes. Rebuke the slightest thought of lust, RUN away as far as possible from tempting situations. No amount of money, power, education, beauty can save you. YOU NEED THE BLOOD OF CHRIST. When your partner is spiritually weak, stand in the gab and fight for your families zithandwa (beloveds). The calls I'm getting lately about broken marriages breaks my heart and annoys me. That is why I'm sharing this. Taking pictures together and acting happy is not enough. WOMEN!!! Take authority and power given to you to fight in prayer, fast, rebuke the spirits, stop sleeping, and allow the devil to enter into your territories (marriages)
Earlier she had shared: Ayandancwane: What is a wife? A wife is a spinal chord, a walking stick, a canopy, a puppet, a microscope and a cheerleader. Every man (head of a family) who is super excelling in what they do, they have a wife with such characteristics. Dear wives… If you want your man to excel and be the greatest in what they do, dwell in your position, NEVER compete with him or take his position to be the head. Even if you are financially above him. It's a God strategic plan this thing! May God help us to get it right #LessDivorces #LessSeparations #MoreLoveAndRespectInMarriages
"For better or worse" is the promise we make when we chose our forever partners. One day you may feel loved up with stars in your eyes, and the next day you may want to strangle your partner. It's all normal.
Ayanda made headlines when she shared in a Drum article how she dances for her husband during her intimate moments. She has always been very vocal about keeping the marriage bed exciting.
Power of a praying couple
They obviously both felt strongly about the call to minister and speak life to married couples because Sifiso Ncwane's last message to the public was: sfisoncwane A POWER couple is a PRAYING couple. Marriage is about complimenting each other and not competing.
In this day and age where young people are fed messages of "hustling", having money and pursuing fame, Ncwane's message on prayer is refreshing. To read such words from a man who God had blessed with fame and wealth talking about his dependence on God shows what kind of man he was. Many who knew him spoke at length of his humility.
There is nothing that beats prayer. The fact that his last message was about prayer and about marriage gives a glimpse into the world of Sifiso Ncwane, a world where family, his wife and children were his priority.
South Africa had indeed lost a vital member of the entertainment industry this week but we are comforted in that he left us a body of work where we can always hear his ministry.
Myles Munroe once said that a person must "die empty". We are indeed blessed that Sifiso Ncwane shared his gifts and talents with us. He lived his purpose.
Final album
How blessed that Sifiso discovered his passion and purpose early in life and lived his life ministering to others. How blessed still that he got to work with his dear wife Ayanda in reaching the multitudes for Christ. Even in July this year he released his final album titled Wethembekile Baba (You are to be trusted Lord). Sifiso Ncwane lived his life in FULL bloom…
Funeral arrangements
The Ncwane family confirmed that the funeral of the late gospel sensation Sifiso Ncwane will be in Durban on December 10. The service will be at Moses Mabhida Stadium from 9am. Ncwane will be laid to rest at Heroes Acre in Chesterville Durban. The family would like to thank the nation and the international community for their support and prayers at this time of bereavement.
Gateway News extends condolences to the family and friends of the late Sifiso Ncwane and pray for God's healing hand to heal their hurting hearts.
SHALOM!!!!