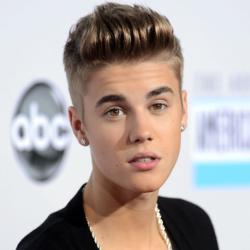 Originally published in Christian Today
Justin Bieber spent Saturday searching around New York for a place to be baptised, according to reports.
PageSix.com says it spoke to "multiple sources" confirming that he and his team were scouring the big apple for a suitable place to have a "cleansing ritual" performed with the help of members of Hillsong Church.
Bieber is good friends with Carl Lentz, the pastor of Hillsong NYC church, and has shared pictures of the pair together on his Twitter page, including one in which the pop star is being prayed for. 
Visiting the church last September, Bieber shared that he had "broke down" after hearing an "amazing sermon" from Lentz.
It is believed Bieber was in New York on Saturday for Maxim magazine's Super Bowl party.
One of the sources told PageSix: "Justin and his team spent time on Saturday searching for a place with a pool where they could conduct a baptism for him, a cleansing ritual, with the Hillsong Church. But they couldn't find a place in time."
Another source said: "Justin is serious about his Christian faith, and after recent events, he needed to take a pause."
The pop star's legions of fans have generally been sympathetic despite his headline-making antics.
After he was arrested in Miami Beach last month for allegedly drag racing while intoxicated, fans took to Twitter to express their support and concern using the hashtag #PrayforJustin.
Bieber's more recent tweets have hinted at his troubles and the negative headlines. On January 31, he tweeted: "never forget where you come from or those who supported you before anyone else. still the small town kid. thanks."
On January 24, he tweeted: "YOU ARE ALL WORTHY NO MATTER WHAT ANYONE SAYS >> BE STRONG GOD IS WITH US ALL> MY BELIEBERS CHANGED MY LIFE> I WILL FOREVER BE GRATEFUL."
Pastor Lentz and another close friend of Bieber, Judah Smith, leader of The City Church, have been on the receiving end of some criticism over Bieber's behaviour.
Blogger Ted Beam questioned on Twitter, "How many more of these @justinbieber incidents have to occur before you admit he is not displaying the fruit of regeneration?"
Youth minister at Oak Grove Christian Church, Shawn Raley said on the social media site: "Hey @judahsmith I think you need to get your boy Bieber back in church. He needs guidance."