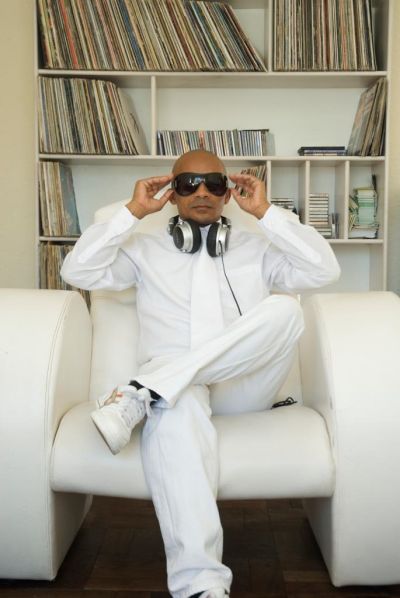 Officially listed as Prophet Mikallo Britow on his ID, DJ Prophet777 is a Gospel House DJ gaining a lot of attention across the country as he aims to deliver the Good News of the Gospel through his music.
Dressed in his signature full white attire, he uses his unique look as a symbol of purity and as a conversation-starter at various events in and around Cape Town where he DJ's.
"Growing up, I never knew that I would make music for God. The desire to make music was always there, but hidden. In 1995, I was in a club when someone planted the seed of Jesus in my heart. That moment changed my life forever. But in 2002, thanks to The Father's House Church, Mr and Mrs Thump, Uwj Crew and Dj Redemption, I realised my true passion," DJ Prophet777 said.
Pursuing newfound calling not easy
But for DJ Prophet777, pursuing his newfound calling was not always easy. "God spoke to me and told me to leave my day job and to pursue a music career as a DJ. I would DJ at various church events, educate them about Gospel Electronic Dance Music and Gospel House and then make a living off the donations. For 10 years I was only playing and pushing Christian Electronic Music and using various gigs to educate people in the secular world about Gospel House Music. Many were inspired, but many also thought I wouldn't last," he said.
Today, DJ Prophet777's success story is a testimony of God's faithfulness to bless obedience. He knows that he is still standing today because his career is a Godly calling, and not his own. In 2012, God spoke to him again and told him to cross over to secular music and to learn various other music styles. Currently, he earns his income mostly from non-Christian clients. And even though Gospel House Music will always be his first love, he appreciates that he can be this flexible with music by being in the world, but not of it (John 15:9).
"Even though I mainly play at clubs or special events, there are certain values I uphold as a believer. For example, I don't smoke, I don't take drugs, I am not ashamed to share the gospel when asked about my outfit or my name, I make sure I'm sober minded in word and conduct, I don't use vulgar language in my speech and, in business, I don't make empty promises."
Understanding what it's like to come from humble beginnings, DJ Prophet777 salutes the underground Gospel House Music artists who go unnoticed as they dig trenches for the Kingdom in the nightlife scene around the world.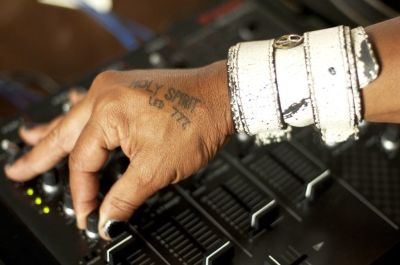 Music is spiritual therapy
"There is something about House Music — I feel like it takes you to another level and breaks the yoke people carry! I believe music is spiritual therapy for the mind and soul."
And although he didn't grow up singing or playing any instruments, he started off learning how to turntable on the 'Rolls Royce' of turntables, the Technics Turntable 1210's, thanks to DJ Redemption!
"There's just nothing like putting a record on and spinning those deep, soulful, Gospel House Music sounds! I still play records today! I would say Gospel House Music inspires me ultimately. There are so many Gospel House Music producers and artists who I honour daily — Chris Howland being one of them. He produces quality music and maintains a high standard for Christ in all his music."
Some of DJ Prophet777's career highlights include performing at a FIFA World Cup event and collaborating with live percussionist Daniel Bloem, a renowned international performer, hosted by the Dutch Consulate. He has shared the stage with International DJ/Producers legends like Charles Webster, Jeff K, Black Coffee, DJ Christos and Vinny Da Vinci and also played an opening set at the Finale Party of the first South African Music Conference, opened for The Rockerfellas and played alongside Freshly Ground.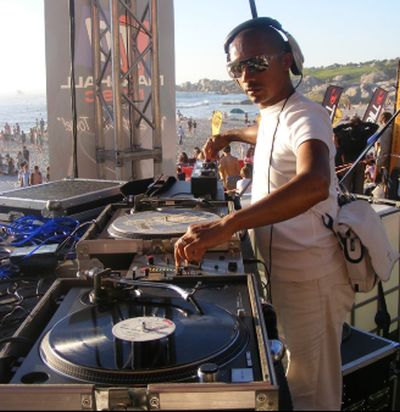 2017 events already lined up
But it seems 2017 is going to be a big year for this home-grown DJ as he 'pushes positivity' at the various events he has lined up for the new year.
"Mighty Unite 2017 is going to be a big one! It will be a youth-orientated event held in June next year on the same farm in Malmesbury where the Western Cape Mighty Men's Conference is held every September."
Other events include 'Sound of Ministry', a Gospel Dance and Outreach event, as well as 'Ministers On Decks', a united event for all Gospel DJ's.
"I'm looking forward to ministering and building alongside various church bodies and members, as well as educating them about Gospel House Music and how we can work together in 2017 to extend God's Kingdom with DJ ministers."
DJ Prophet777 also hopes to push his Gospel Electronic Dance Music productions to as many radio stations as possible for airplay.